Lightbox displays create a visually engaging in-store ambiance that puts store visitors in the right mood and influences their purchasing decision.
To engage customers with your brand's story, you must first communicate that story powerfully.
Imagery has been a primary form of effective communication for centuries. Our ancestors used cave paintings to tell visual stories of their life experiences, and we continue to learn from them.
In the modern world, marketers and advertisers use imagery to create a visual narrative to drive customer engagement and brand loyalty.
Modern retailers can harness the power of visual images with fabric lightboxes that feature vivid, photographic-quality visuals combined with lit or non-lit components. 
In this article, we look at:
The impact of lightbox displays on consumer engagement

Can lightbox displays create an impact on sales performance?

Strategies to optimize lightbox displays for maximum sales impact

How TLC's custom lightboxes create the most powerful displays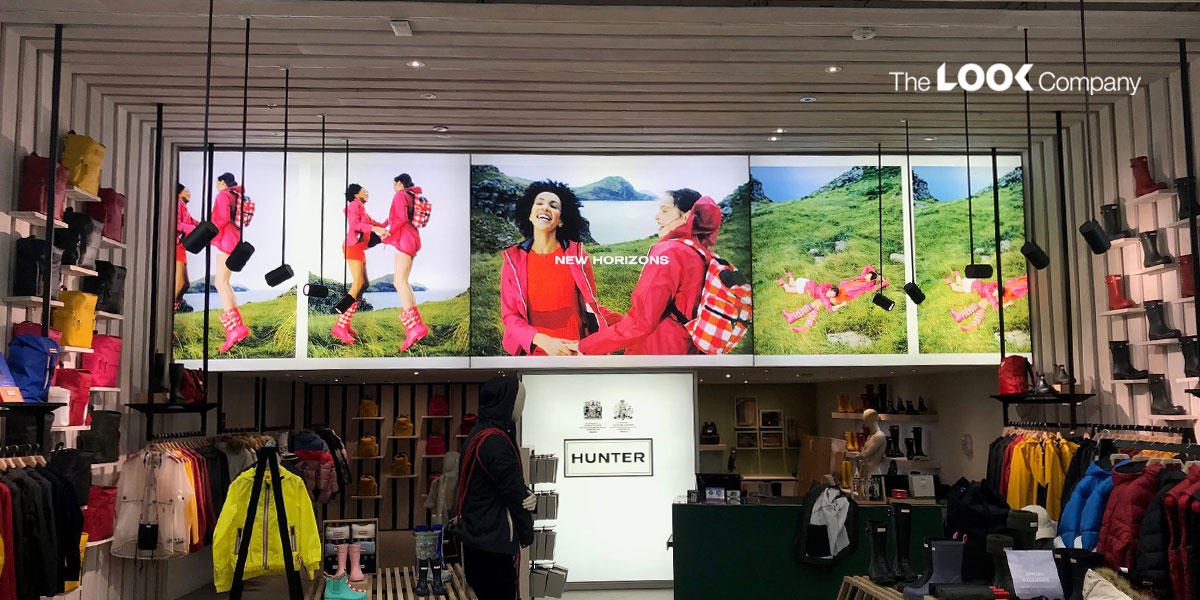 The Impact of Lightbox Displays on Customer Engagement

"A story is the only way to activate parts in the brain so that a listener turns the story into their own idea and experience." - Uri Hasson 
Your brand's story creates a personality that your customers can relate to and deepens their connection with your brand.
Visuals play a major role in communicating that story to customers.
For instance, it is the visual elements in logos that make us recognize and recall them and associate them with not just the brand's name but also relate to the experience of the brand. 
Logos are such powerful mnemonics that globally-popular brands like Starbucks have successfully dropped their printed name from their logos, using only the graphic. 
John Quelch, a marketing professor at Harvard Business School, had this to say about Starbucks' rebranding: "Starbucks is fundamentally selling an experience, but by no means is coffee the only part of the experience. It is important that they not have a logo that is too confining." (Source: NBC News)
In a retail environment, visuals can have a powerful impact on the in-store experience. Imagery can tell a brand's story without the need for words. Stunning visuals can turn a product into a lifestyle choice. 
Lightboxes are the perfect choice for immersive retail displays, creating a stunning backdrop for interactive product displays or to highlight key promotional messages. You can integrate rich, immersive graphics that turn your retail displays into an experience customers will relate to and recall.
The Look Company offers custom lightbox solutions with dye sublimation fabric prints for vibrant and rich color. Our fabric lightboxes eliminate unwanted shadows, keeping the images saturated and impactful.
Read our Lightbox Guide to understand how you can use lightbox displays to drive customer engagement and create a superior retail store experience.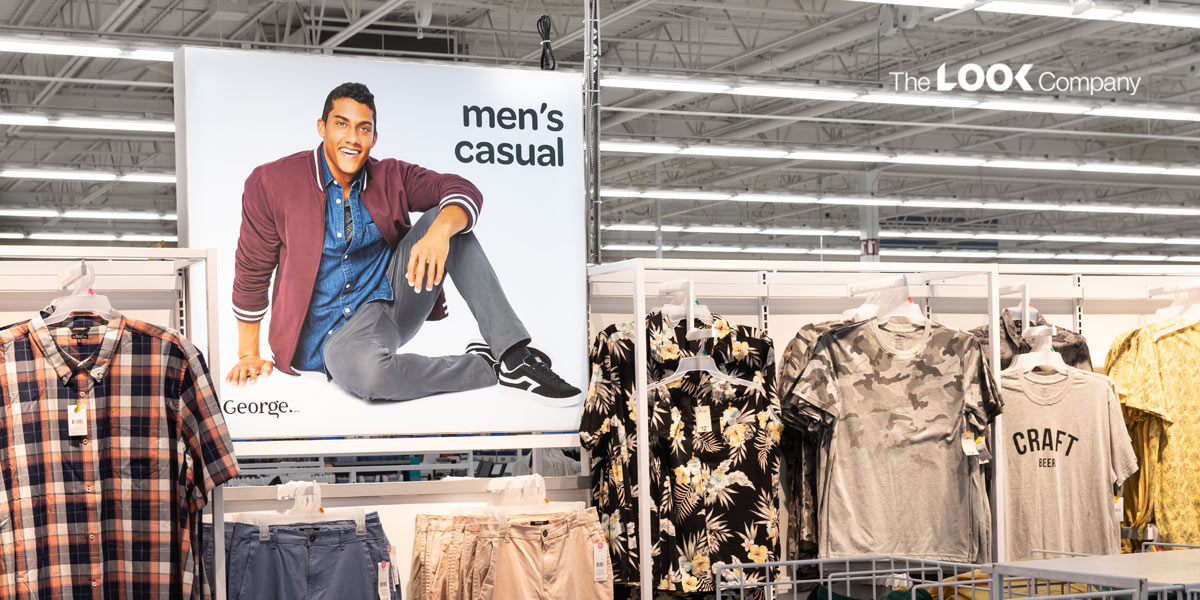 Can Lightbox Displays Create an Impact on Sales Performance?

Creating a visual narrative that pulls a visitor into experiencing the brand's story is an effective technique to turn visitors into customers.
When you immerse visitors in such an in-store ambiance, it puts them in the right mood and influences their purchasing decision. 



Visibility is necessary for sales

Lightbox displays are eye-catching and visually appealing. Vibrant colors, back-lighting, and striking imagery lure customers, even from a distance. 
The increased visibility draws the shopper's attention, giving greater exposure to the products featured on the lightbox and increasing sales opportunities.
Retail experts assert that sometimes customers only know what they want once they see it, so visibility is a key factor in increasing sales.
Lars Perner, Professor, University of California at Riverside, argues that the more visible the product, the more likely it is to be bought, provided the consumer knows what it is or does. (Source: Specialty Retail Report)
"The best suggestion I can offer cart managers to increase impulse buys is visibility." - Lars Perner.



What looks good, sells well!

Lightbox displays, quite literally, showcase your products in the best light—making them look real and enticing. And products that look good sell faster! 
In a highly competitive retail landscape, products must stand out and be memorable. Lightbox displays look unique and distinctive, making them more likely to be remembered by customers and increasing the chances of repeat visits and conversion to sales.



Informative displays increase sales

Well-designed retail lightbox displays also communicate the value and benefits of products more effectively, thereby influencing purchasing decisions. When shoppers can easily understand a product's features or capabilities, they are more likely to make a quick purchase decision.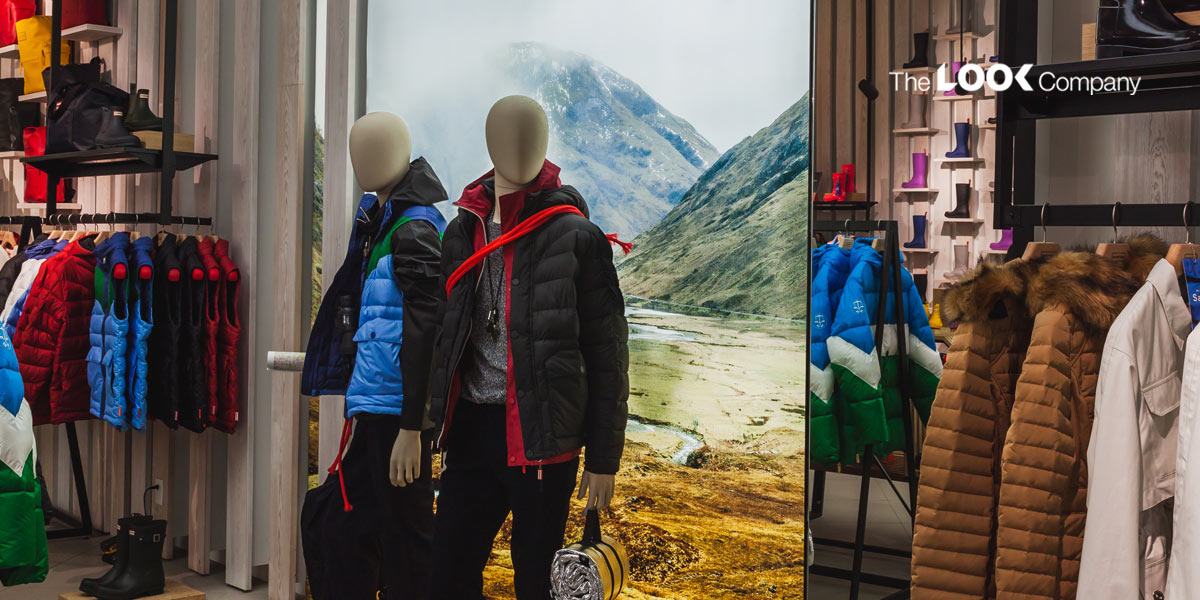 Seasonal and flexible displays for seasonal spikes in sales

Lightbox displays are versatile and flexible. The fabric prints can be changed easily by store staff without any technical support. 
This means a lightbox display can be quickly updated for seasonal promotions or time-limited offers or to showcase new arrivals and special marketing campaigns. Visual merchandisers can use lightboxes creatively to align their displays with current retail trends or customer preferences, leading to increased sales during specific periods.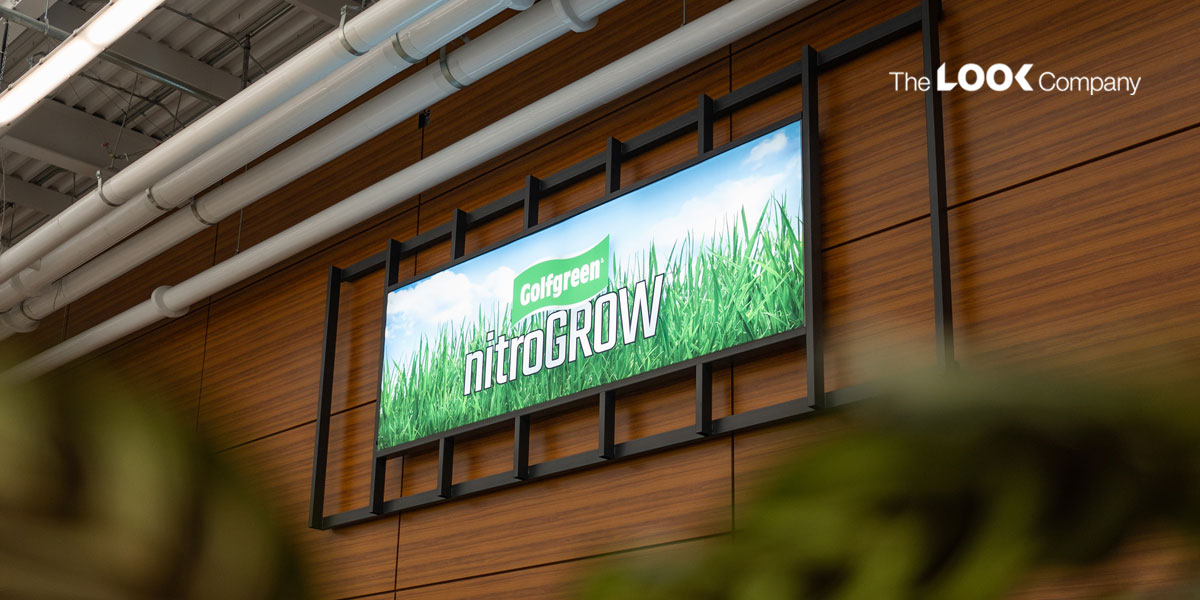 Strategies to Optimize Lightbox Displays for Maximum Sales Impact
Well-executed lightbox displays create a larger-than-life effect that can tell the brand's story and influence purchasing decisions.
Let's look at some strategies you can use to optimize lightbox displays for maximum sales impact:
Place lightbox displays at strategic points



Study your store's layout and the flow of customers to identify key points where lightbox displays can have the maximum impact. These could either be high-traffic areas such as the store's entrance or the 'power wall.' 
Use them creatively on endcaps, as part of store signage, or to showcase featured brands prominently within the store. 
A picture speaks a thousand times better than a word!



Choose imagery above text! High-quality images create visual appeal, attract shoppers and create an ambiance that's conducive to making that critical purchase decision. 
Choose backlit lightbox displays for maximum impact 



An illuminated display attracts the eye even from afar. Besides, visual merchandisers can combine color and light creatively to create an effect that strengthens the brand's identity. Vivid imagery combined with a backlit component creates an immersive display that engages shoppers.  
While our expert consultants recommend these strategies for retailers in general, remember that your brand and store are unique—and so are your customers! So, you must work continuously to adapt your lightbox displays to changing market trends and customer preferences to gain maximum impact.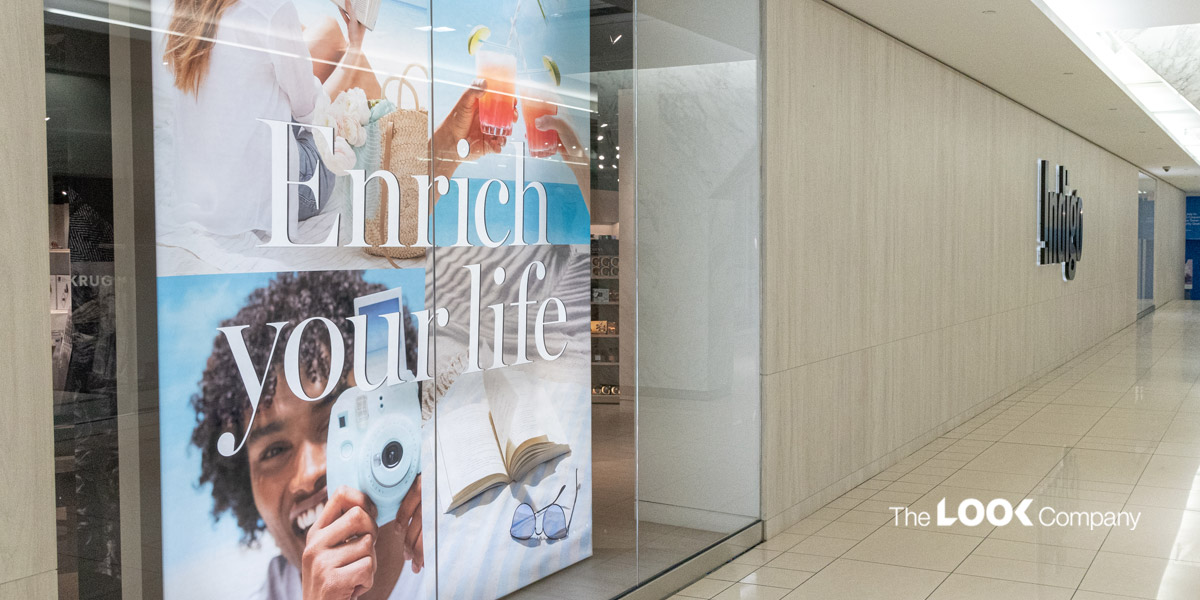 How TLC's Custom Lightboxes Create the Most Powerful Displays

TLC offers a complete range of retail display solutions. Our fabric lightboxes with bold fabric prints add a 'wow' factor to in-store displays and promotions. They can be customized to any size, from space-saving slim designs to seamless corner boxes. 
Our new 50mm (2") backlit lightbox is the thinnest in the market—that means more space for your products and no bulky extrusions taking up room in your aisles or shelves.
You can also easily integrate it into modular display systems to create unique displays  or pop-ups.
Lightweight and easy to install, our 50mm (2") lightbox can be shipped knocked down for cost-effective shipping to multiple locations. 
Moreover, it features our next-generation backlit LED system, which disperses light evenly across the entire graphic and reduces power consumption by approximately 60%. A consistent light temperature is maintained, producing natural white light that can be replicated on every lightbox.
And that's how TLC's lightbox displays shine brighter and boost sales!
Reach out to our experts for a detailed discussion on how our lightbox displays can increase your store's sales performance and enhance customer experience.