(Pictured above): a fabric print of a photograph depicting a mural painted in a downtown Toronto neighborhood. The graphic reproduction includes this sentence: "A mural co-created by 16 Esplanadian youth, under artistic leadership of Shalak Attack and Julian Periquet. A project curated by Isorine Marc and co-produced by Jamii and CORPUS, with the support of the Ontario Trillium Foundation."
Storytelling is a great way to engage your target consumers in a
retail environment
and build a long-lasting bond with your prospective customers. We're sharing some tips and tricks so you can perfect the art of storytelling for retail spaces.
What's in a Story?
All of us have experienced the power of a good story. Right from childhood, stories have enthralled us. Whether it's a bedtime story about pirates on the high seas or a weekend movie-night thriller with a nail-biting finish, we all love stories!
Stories are memorable. We connect with characters, events or situations that remind us of something in our own lives and tap into our memories.
For retailers, storytelling is a great way of conveying what their brand experience is all about. Weave a story around how the brand was born, where their product comes from, or how it makes their customers' lives better.
How to Wow Your Customer with Storytelling in Your Retail Environment
How do you build a story around your brand?
With the right approach, you can make your narrative meaningful and memorable for your customers. Here are a few ways to perfect the art of storytelling in your retail environment.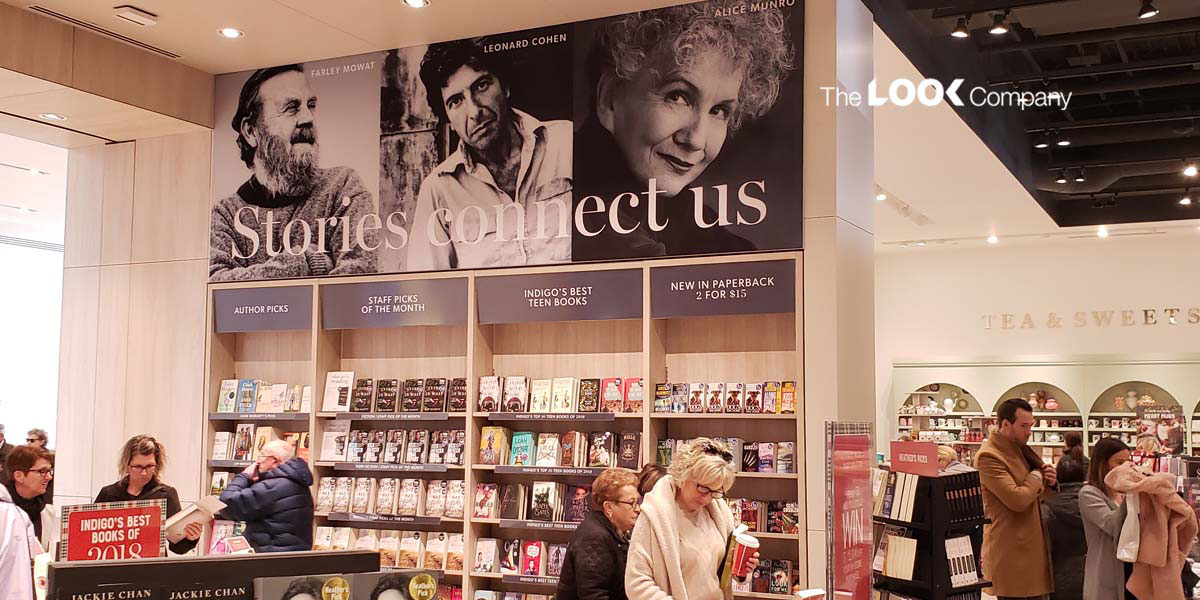 1. Weave a Story that Engages Your Target Audience
Is there a particular message you are trying to convey? Does something about your brand have an emotional connection with people—such as an environmental sustainability factor or a social cause behind your brand? Maybe your customers are doing something amazing with your products that is worthy of a story. But remember to resist the temptation to make your brand the hero—keep the focus on your customer persona and make that persona the hero of your narrative!
For example, the outdoor clothing company Patagonia contributes 1% of total annual sales to environmental groups through their "1% for the Planet" initiative. The story is: When you buy a product from Patagonia, you are helping create an environmental impact with every purchase you make.
Another example is Tach Clothing: They value the local craftsmanship of their designers' home country and timelessness in clothing and have built their brand story around this concept.
2. Build a Fan Following of Customers Who Relate to Your Brand Values
When a brand tells a story about the purpose behind its existence, consumers are drawn to the story. 
Gen Y and Gen Z consumers look for transparency and authenticity in the brands they choose. They want to associate with brands that have an inspiring and meaningful story.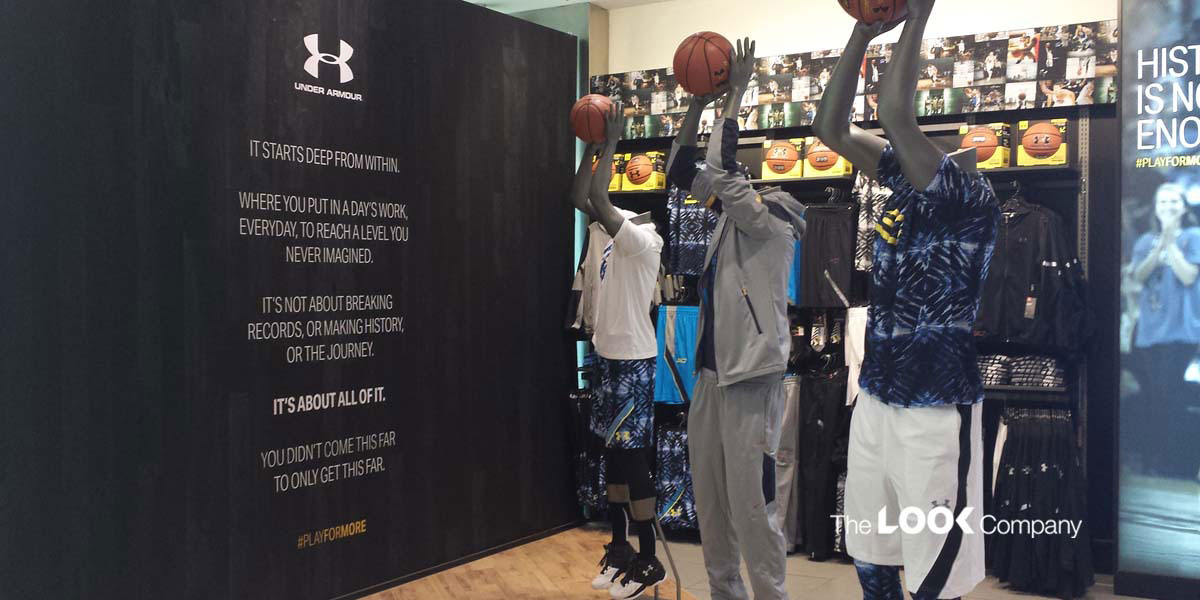 According to marketing expert Seth Godin, this is what separates the influential, high-impact brands from the forgettable ones. 
Some coffee brands often relate the story about how their brand of coffee is sustainably brewed—from the farm to the cup. Other brands focus on the brand values that their company stands for. For example, Starbucks has a website devoted to brand storytelling that covers not just the story of their coffee but also stories that have a social impact, such as women who are changemakers in their social communities.
Another excellent example of storytelling with a cause: Fashion retailer H&M's "Close the Loop" campaign embraces sustainable fashion, highlighting significant brand values such as gender equality and body diversity through celebrity endorsements from international power figures such as model Tess Holliday and rock star Iggy Pop, 
Do you have an inspiring story behind your product that elevates the customers' experience?
3. Sensory Branding Gets Consumers to Relate to Your Brand Story
Make your story feel real. An immersive experience creates a lasting impact. Appeal to the senses, make it a shopping experience that physical store visitors will find memorable. When visitors are completely immersed in a brand experience, it makes them feel that they are a part of something big and important.
Sensory branding is a powerful tactic that retailers can use to impact and resonate with consumers. It appeals to one or more senses to evoke a cognitive, emotional, behavioral, and memorable response from consumers.
TLC's visual engagement solutions for retail environments help brands create experiential in-store displays. Appealing to the sense of sight, we design and print visually stunning images on fabric and use striking lightboxes to attract shoppers.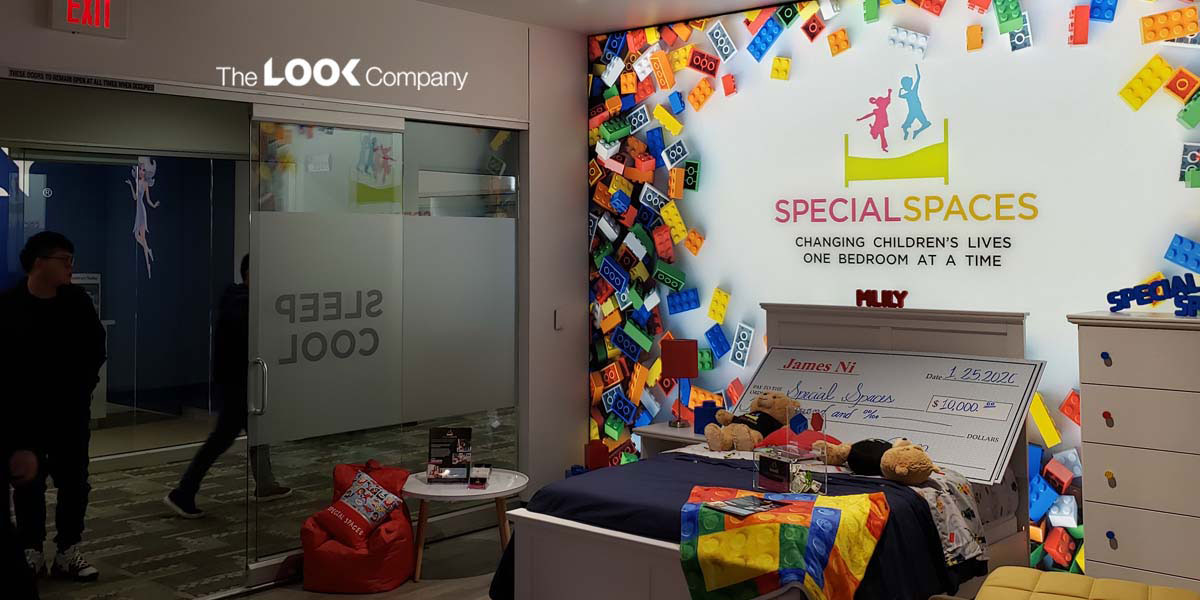 We use the power of graphics to create your brand identity, enhancing the recall of your logo and brand colors. For example, we can create a warm and homely ambiance in a big box or furniture retail store using full-wall, photographic-quality printed scenes of families in their homes. Consumers associate the same warmth with the retailer and are more likely to return to the same retailer to shop for furniture in future.
4. Set the Scene of Your Story with Themed Window Displays
Custom-made window displays are a great way to set the scene for your brand's story. When visitors first see your storefront displays, it gives them a sneak-peek into what they can expect inside. Create curiosity by setting the context of your brand's story and then enticing the visitor to enter the store to discover the complete story!
TLC's innovative displays systems and printed graphics can help you create stunning window displays using modular frames and fixtures and vivid, photographic-quality non-lit SEG fabric prints.
Summing It Up
A story can transform a brand from a mere product to a lifestyle choice. Remember, brand loyalty is not limited to a product; instead, it is loyalty to a specific lifestyle choice that customers make because they relate to it or aspire for it. Successful retailers use the power of storytelling to enhance their customers' retail experience.
Talk to The Look Company to design immersive retail environments that tell your brand's story.