The fashion retail industry is driven by constantly changing trends and the latest seasonal styles.
Fashion store merchandisers must constantly showcase new styles and create a buzz around the latest trends. Convincing shoppers to buy a trending product is both an art and a science. It takes innovative strategy and well-honed merchandising techniques to come up with new and unique fashion displays to boost sales. 
In this article, we look at how strategic retail merchandising techniques can boost sales and review The Look Company's fashion retail solutions.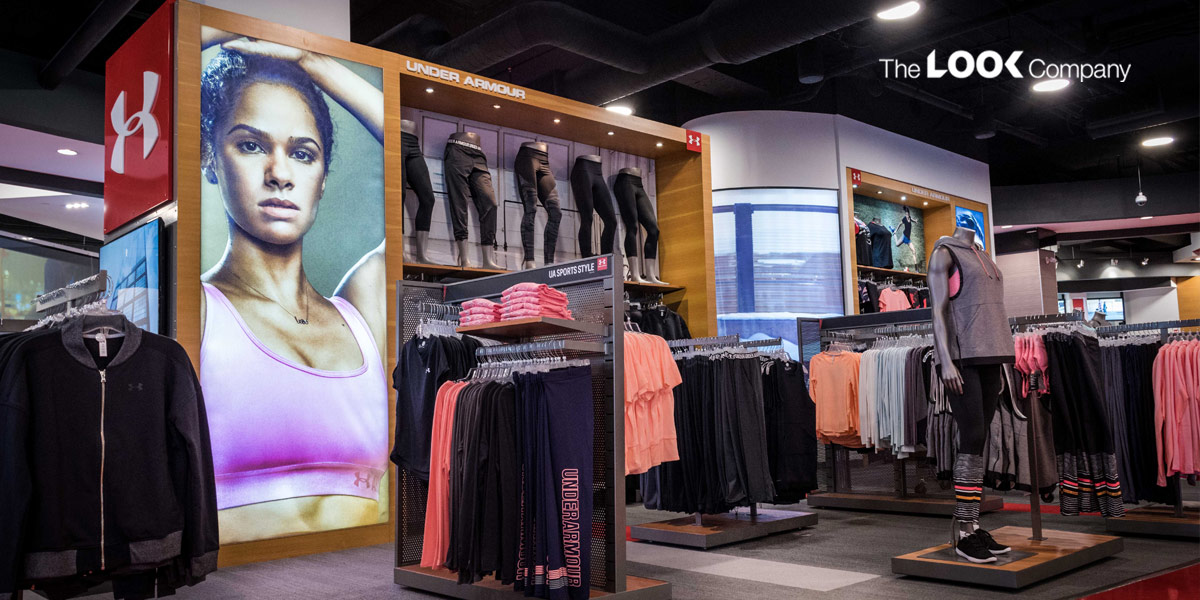 Creating Captivating Displays

Strategic merchandising in fashion stores helps keep popular and high-margin products prominently displayed at strategic points in their stores to drive higher sales and profitability.
Curating the latest fashion products and arranging them in visually stunning retail displays can drive retail sales to new heights and leave a lasting impact on your customers. 
Here are some innovative display techniques that fashion retailers can use to boost sales and create a better in-store customer experience.



Color coordination



Using a specific color theme for a fashion display is not a new idea. Also known as color blocking, it has been used umpteen times, especially in fashion stores. But it's one of the most effective visual merchandising techniques.
Grouping apparel and accessories in the same, similar or visually contrasting colors can create an eye-catching display. Moreover, every color evokes a specific emotion or conveys a subconscious symbolic meaning. Color-themed displays catch the eye and draw shoppers into the store to explore further.
Read how visual merchandisers can create displays that align with their brand identity by carefully selecting and combining colors.  



Storytelling



Everyone loves a good story! It's human nature.
Visual merchandisers often weave a narrative around specific products to spark their imagination and turn a product into a lifestyle choice. 
Fashion retail solutions can be built using various elements such as mannequins, visual backdrops, themed props and an array of fashion products that showcase a specific lifestyle. 
For example, fashion house Prada launched 2 pop-ups at the Galeries Lafayette Paris Haussmann store, dedicated to their new women's and men's collections.
Called 'Hyper Leaves', the idea was to combine reality and imagination, reflecting Prada's core philosophy of unlikely contradictions.
15 original, nature-inspired display windows were set against a background of backlit wall coverings with nature-inspired imagery of enlarged leaves and the green or yellow neon triangles of the Prada logo.
Real plants mingled with massive neon-lit structures and the entire store featured bright lawn green carpets, peppered with plastic-leaf-shaped product displays. The logo triangles were also used on the floors and display cases decorated with contrasting coloured giant leaf designs in green, yellow, orange and pink.
Want to read more on the art of storytelling for retail? Click here: How to Wow Your Customer with Storytelling in Your Retail Environment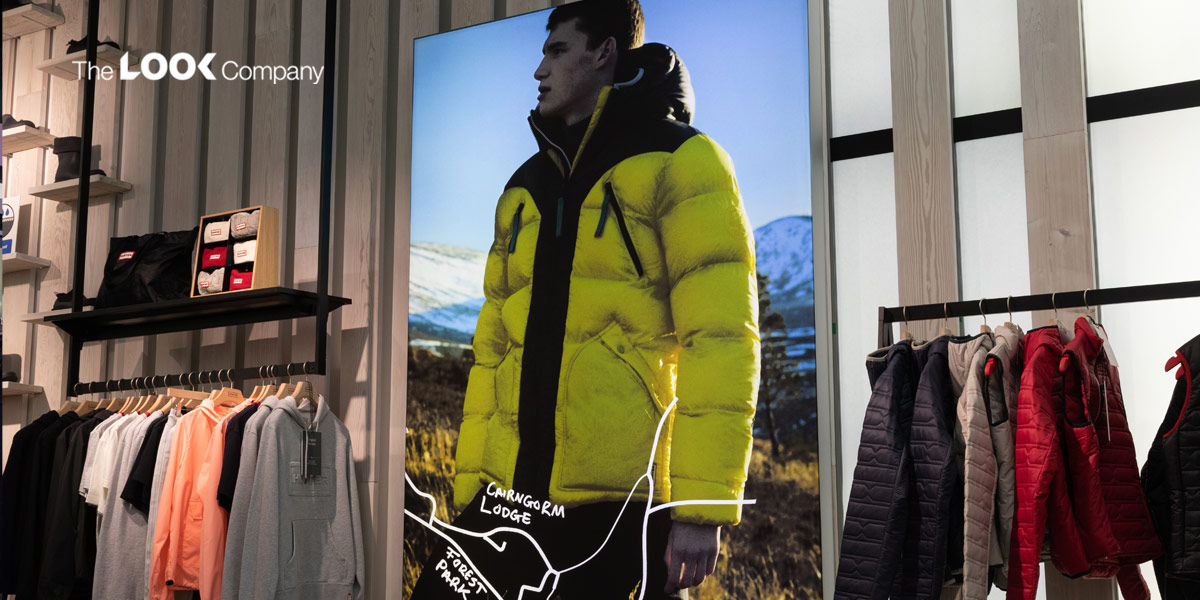 Lightboxes 



Lightboxes bring your fashion store displays to life! 
This is a technique that can combine the evocative power of color with the allure of lighting. 
Lightboxes can incorporate lighting effects or changing colors, effectively differentiating your in-store displays from your competitors.
Backlit panels with vividly printed graphics can be used to highlight featured products, communicate your brand's story, or create an immersive ambiance that aligns with a specific seasonal theme or promotion.
For example, our lightbox 'cube'—360-degree wraparound graphics elevate your messaging from just words or imagery to a more experiential level. 
Read more here to understand how lightbox displays can illuminate your way to retail success!



Thematic arrangements
Another effective strategic merchandising technique is to organize a product display around a particular theme or concept.
Visual merchandisers often pick a theme and create an immersive display recreating a scene or an emotion connected with the theme. It may be a seasonal display, such as a Christmas theme, a display for a specific occasion, for example, Valentine's Day, or even a display related to a category, such as  environmentally-conscious clothing choices, or clothes made from organically manufactured materials. 
Take a look at how TLC's modular display frames are engineered for simple setup and super-fast changing out of graphics. You can quickly create vignettes, integrate lit and non-lit components, and even digital screens—endless possibilities for thematic arrangements in your fashion store!
Captivating displays contribute to an awesome in-store shopping experience. They create excitement about the occasion or theme and grab the attention of passersby. And once they step into the store, they are likely to spend time exploring the products, leading to increased dwell time and potentially higher sales conversions.
Reach out to our retail experts to understand how our retail solutions for fashion stores can help you boost sales.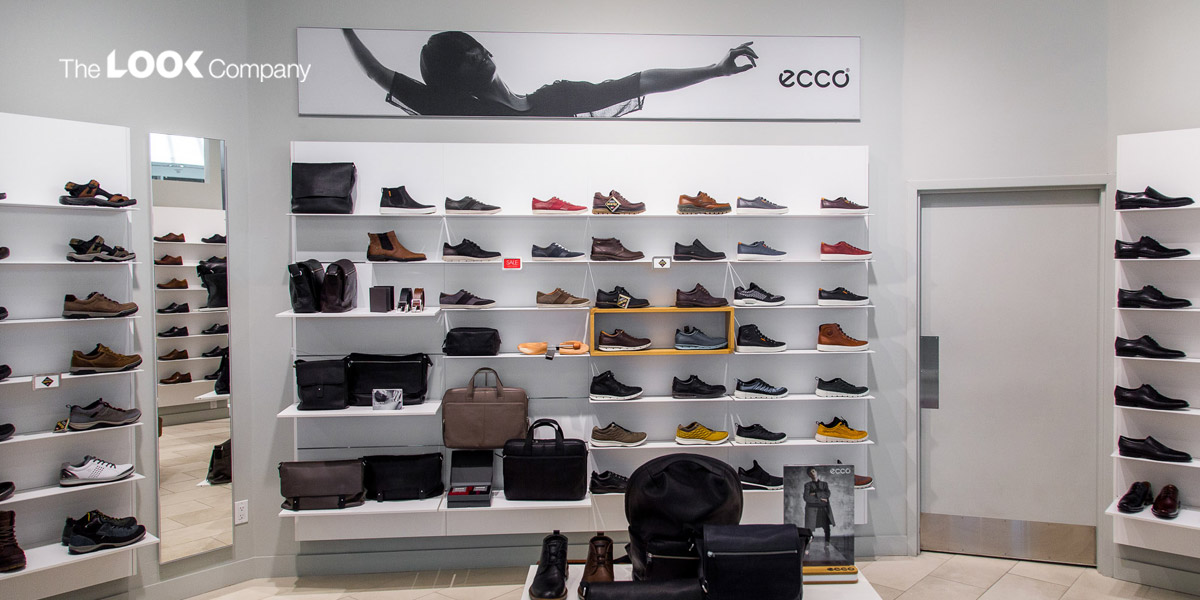 Maximizing Shelf Space

Managing shelf space efficiently is essential for retail success. Shelf space directly impacts product visibility and thereby impacts sales.
If your products are clearly visible on product shelves, shoppers are more inclined to pick them up, read informational signage or product labeling to find out more, and even add them to their shopping cart—that's an impulse purchase!
But shelf space visibility is equally important for customers who are actively looking for your product in-store. If you have good visibility on the shelves, customers are likely to find them easily. Remember, customers are fickle—it's possible that if they don't see a particular product or brand easily, they may pick up an alternative product or brand—just because they found it more easily!
Here are some tips to help you maximize shelf space and make more products easily visible and accessible:
Keep product shelves well-lit and uncluttered so products are seen clearly, and shoppers can read brand names even from afar.

Position high-sales-velocity products at eye level so they are easy to find.

Group items typically bought together to encourage customers to add more to their cart. For example, place belts along with trousers to entice customers into buying a matching belt (even if they were not actively looking for one!)

Use size sequencing: Arrange clothes by size to make it easy for shoppers to find their sizes quickly. 

Cross-sell different categories of products on the same shelves to encourage add-on purchases and increase the average transaction value. For example, showcase matched footwear next to shelves showcasing dresses.
Ensure shelves are not left empty! Replenish merchandise as quickly as it sells out. Reorganize shelves regularly so they don't look messy or disorganized.

Experiential Fashion Retail Solutions
When you create memorable in-store experiences for customers, you can significantly impact sales and gain a competitive edge in the market.
Experiential marketing may include in-store live events such as product demos, product try-outs, makeovers, expert stylist advice or how-to workshops. It may also include immersive pop-up shops or interactive experiences with brand ambassadors or celebrity influencers.
Unique and immersive experiences create a buzz around the brand, drawing in customers who may not have otherwise visited the store. 
Our visual engagement solutions and strategic retail solutions for fashion stores leverage the transformative power of experiential marketing. Our solutions enable your visual merchandisers to create innovative and engaging in-store displays to capture the attention of store visitors and influence their buying decision.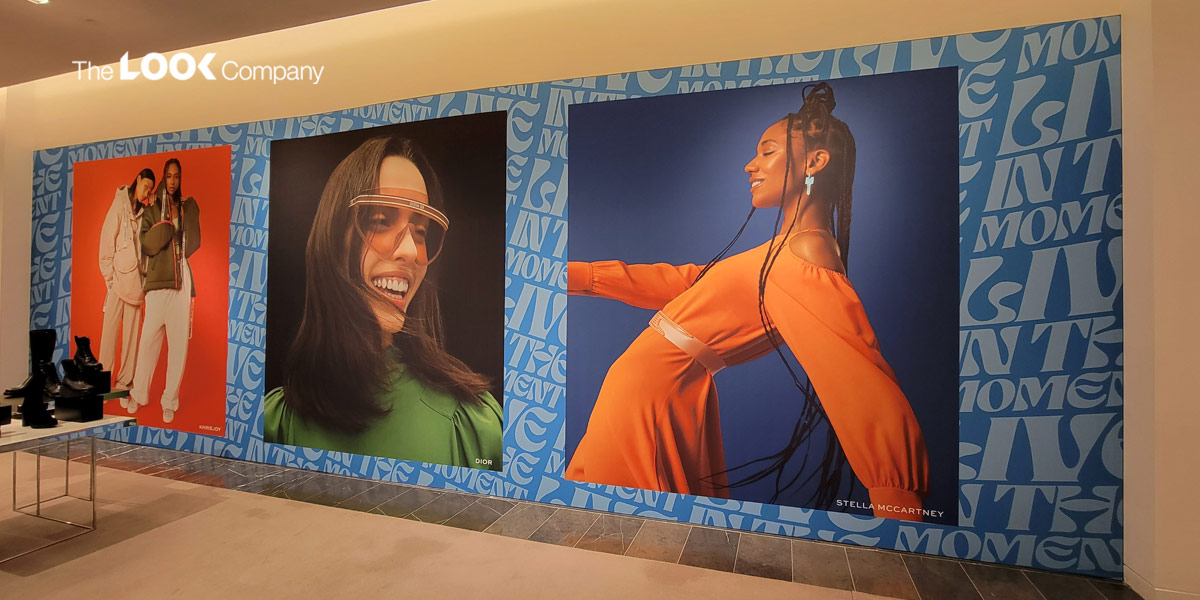 The Look Company's Fashion Retail Solutions: A Case Study




Holt Renfrew is one of the world's top fashion and beauty retailers. 
The team at Holt Renfrew's Montreal location sought a flexible solution to help redefine their 5th-floor open-concept space.
They needed a flexible solution for featured events and VIP exclusive experiences, with removable frames and fabric panels that could be changed out depending on the event.
We designed a flexible retail solution they could use interchangeably, whether for a fashion show, product launch, exhibition or an exclusive personal shopping event.
Read the detailed case study here to find out how we successfully delivered the solution with modular frames and flexible walls to redefine the space.
At The Look Company, we focus on developing experiential fashion retail solutions that result in increased foot traffic, higher sales volumes, and enhanced brand differentiation. 
Connect with us for fashion retail solutions with modular frames and fixtures that make it easy to change out graphics and signage.