We remember experiences better than information or facts.
Retail environments that appeal to multiple senses create unique brand experiences that are highly memorable for shoppers. 
In a highly competitive market scenario, retailers don't want to leave anything to chance. Just as graphic designers spend hours crafting the perfect in-store banners and signage, visual merchandisers want to maximize opportunities to find more touchpoints to engage shoppers. 
That's where multi-sensorial experiences play a role. By stimulating different senses, you can connect sensory experiences with your brand's values or messaging, improving recall of your brand values and retail store. 
Crafting a multi-sensory retail experience, however, is easier said than done! The sensory elements you choose must be closely related to your brand's story. 
In this article, we look at how retailers can use The Look Company's innovative display systems and our award-winning custom lightboxes enhance sensory retail experiences.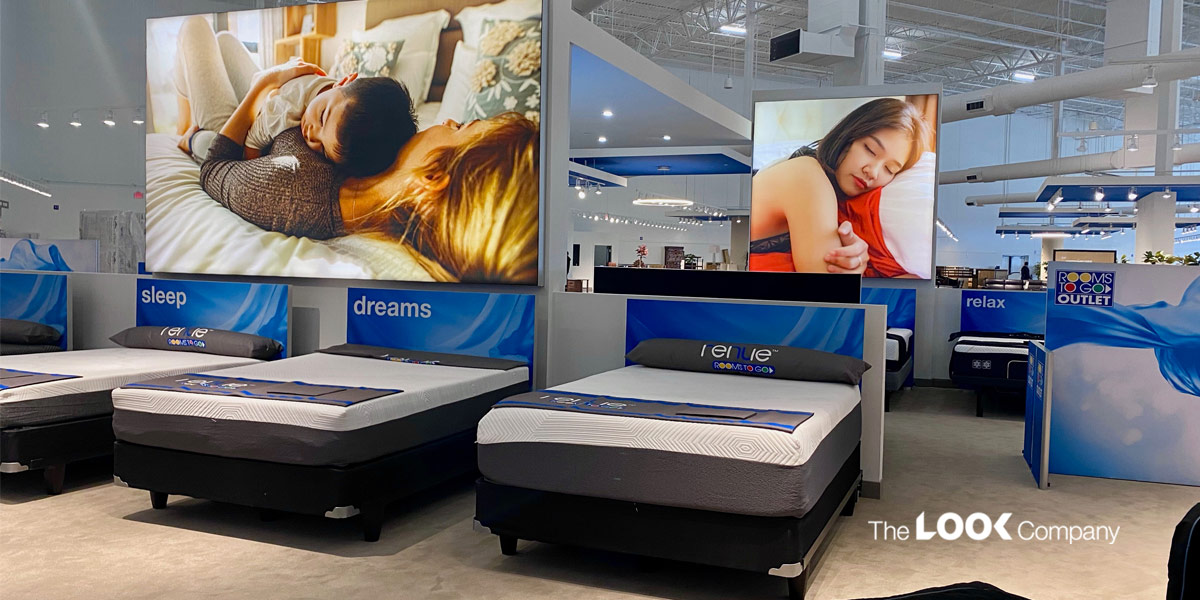 Creating Immersive Retail Spaces

Immersive retail environments trigger emotions that are associated with a shopper's experiences.
When shoppers find the in-store ambiance relatable, they are likely to spend a longer time browsing through the shop floor—and higher dwell times are positively correlated with sales conversions.
Using multi-sensory elements in your retail store design, layout, displays, and signage elevates the shopping experience. A multi-sensory approach creates immersive experiences rather than merely transactional ones, helping you build engaging and enduring relationships with shoppers.
For example, a relaxing lavender and vanilla scent at a spa counter or popup shop can work wonders. It can draw in tired or stressed-out shoppers to try out spa products and keep them returning for more. 
Add music to the mix—soulful chants or relaxing notes of a flute add a third touchpoint. Now your brand is appealing to multiple senses—graphics, brand colors and product packaging appeal to the sense of sight, the scent creates the olfactory touchpoint, and the music is an auditory stimulus. Together, they create a more distinctive experience of the brand than what could be achieved by appealing to just one of the senses.
An integrated multi-sensory experience has a more powerful impact and enhances recall of your brand's values or messaging—ultimately driving customer loyalty and retail success.
The Look Company'sretail display solutions help you create an immersive environment integrating product displays seamlessly into your existing store fixtures. Create easy-to-change walls, temporary partitions, freestanding kiosks or pop-ups, and transform your retail space into an inspiring brand experience.
Engaging Customers through Sensory Stimulation

Shopping is essentially a multi-sensory experience. You want to try out a product, touch it, feel or even smell or taste it before you buy. For retailers, every sensory input is an extra touchpoint to connect with the shopper, increase the likelihood of a purchase, and enhance the recall of your brand.
Sensory cues, such as sight, sound, smell, taste, and touch, have a powerful influence on customer perception, emotions, and purchasing behavior.
Pleasing aromas, appetizing smells, music that either invigorates or relaxes the mind, and the warm or soft tactile feel of fabric—are all sensory stimuli that help to intensify the shopper's perception of a brand.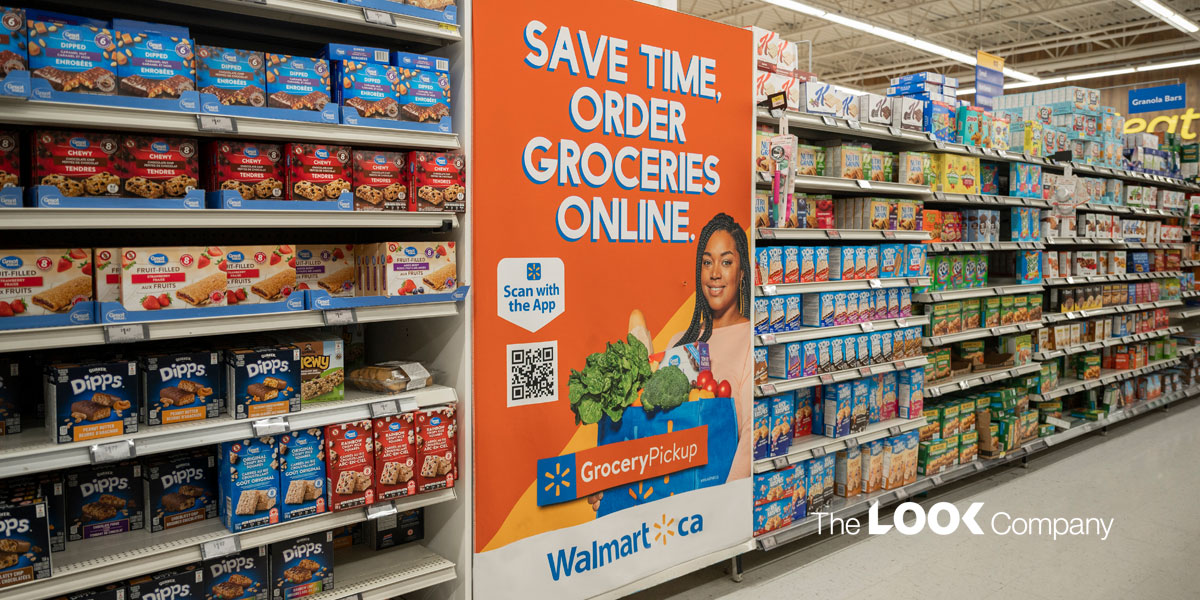 In the retail industry, visual communication plays a significant role in influencing buying behavior. Retail spaces are visually intriguing. Sales, promotions, and window displays—all appeal to our sense of sight. In-store banners, wall-to-wall immersive graphics, lightboxes, or imaginative floor decals are designed to catch the shopper's eye. They are the tools that visual merchandisers use to communicate through our sense of sight.
When you combine in-store visual displays with other ambient sensory stimuli, you enrich the overall shopping experience and amplify the effect of product displays and visual engagement solutions.
It's important for visual merchandisers to understand and acknowledge the powerful impact of sensory stimuli on customer experience, so they can enhance their retail displays by leveraging a sensory-rich environment.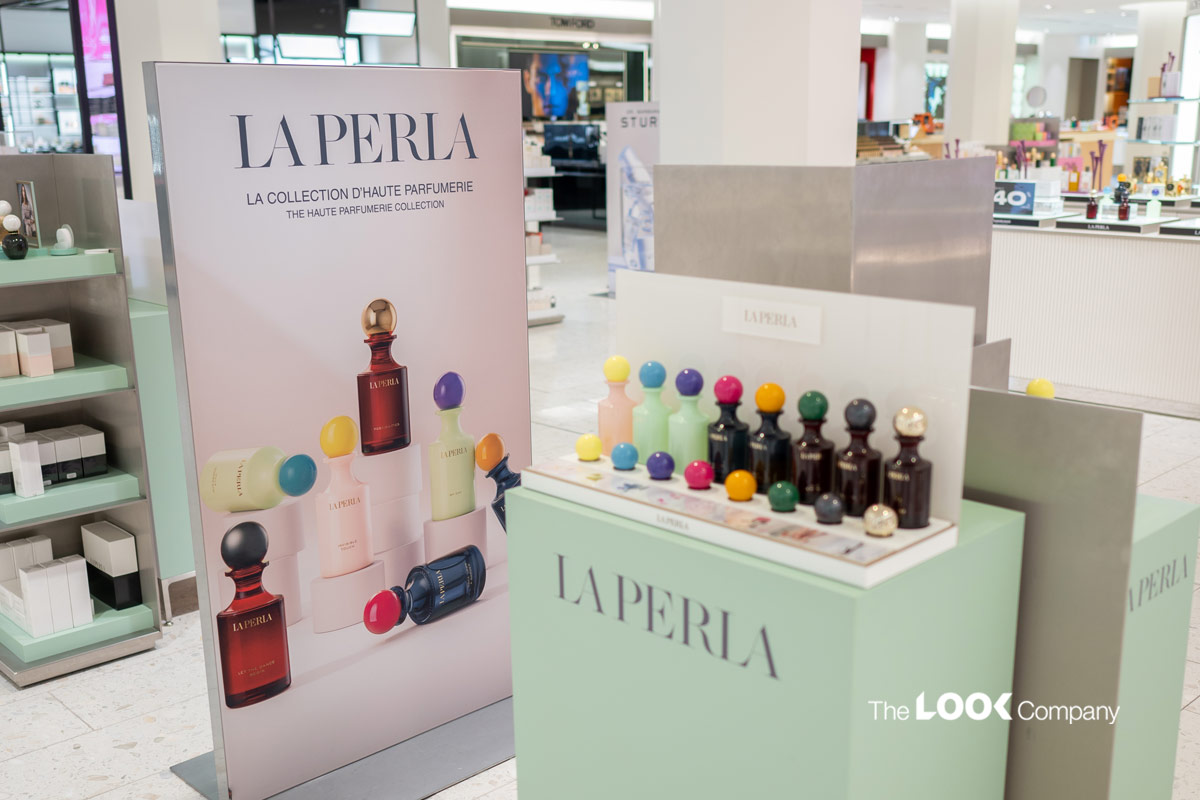 Enhancing Multi-Sensory Experiences with Lightboxes and Display Systems

As quoted in Forbes, in a report published in the Journal of Retailing and Consumers Services, researchers said: "For retailers, a visually dominant store atmosphere should be designed more in the direction of a multi-sensory atmosphere in offering shoppers more appealing experiences of the retail setting."
Let's take an example to understand this statement:
Picture this:
A shopper walking into a Bath & Body Works store is greeted by amazing fragrances which trigger an emotional response that an individual relates to the smells. 
In this case, since the fragrances used are either freshening or relaxing, store visitors relate the in-store experience to positive memories of freshness and relaxation.
The emotional response puts them in a state of mind that is conducive to purchasing products with such fragrances.
They become more receptive to the visual imagery in the store, the informational signage about products, and the visually appealing product displays. The result is a memorable and holistic retail experience that resonates with customers long after they leave the store.
To sum it up, multi-sensory cues that trigger the right emotions can enhance the shopper's desire to purchase.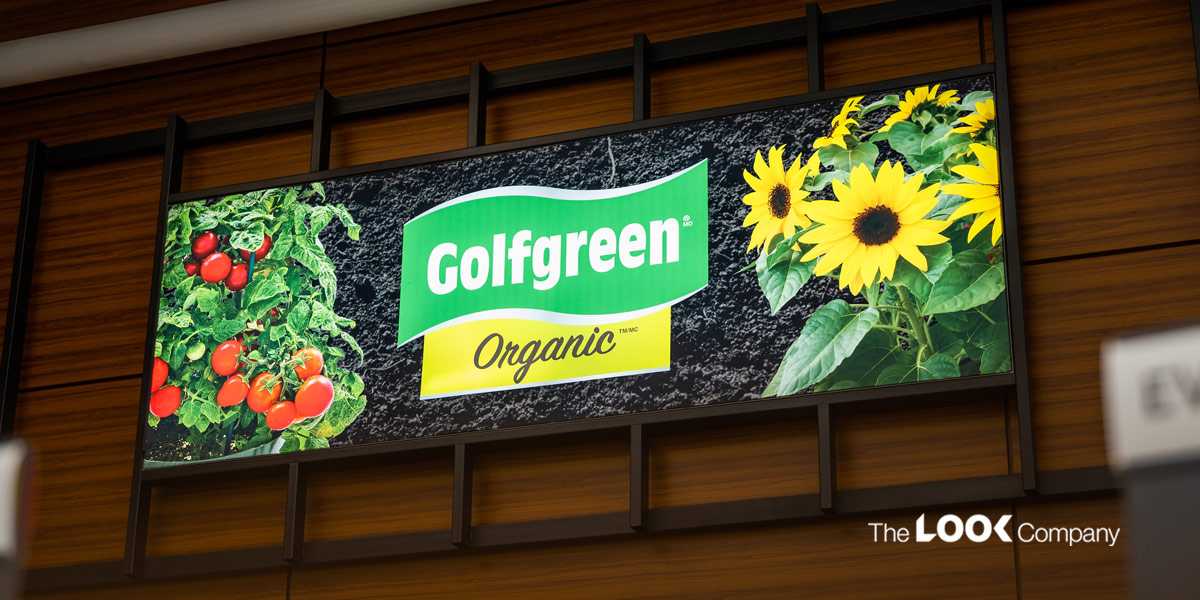 The Look Company offers a host of experiential solutions for retail environments—in-store displays, vibrantly printed wall-to-wall coverings or 'skins' that can be easily changed out for a new look, and eye-catching lightboxes to create the right ambiance for shoppers.
Our modular display systems are flexible and can be used to create product display walls, partitions, temporary kiosks or popups to host experiential marketing events and hold special seasonal promotions.
Lightboxes combine the evocative power of color with the allure of lighting.
Our custom lightboxes have helped many retailers capture attention, convey brand messaging, and create immersive brand experiences.
Download our Lightbox Guide for the full range of lightbox solutions.
Vividly printed backlit graphics are ideal for creating an immersive ambiance. For example, our lightbox 'cube' features 360-degree wraparound graphics that elevate your messaging to a more experiential level. Our seamless corner lightboxes are a great way to attract the eye and create a visually stimulating display.
TLC: Crafting Immersive Retail for Customers

There are so many ways to create immersive, multi-sensory retail experiences. But it's crucial to craft these experiences thoughtfully so they're 'on-brand'—which means that you want to design the experience to align with your brand's story or messaging. That's why it's important to work with an experienced visual engagement solutions partner like The Look Company.
Amp up your in-store experience with unique combinations of multi-sensory cues and stunning visual engagement solutions from TLC.
Find out more about our retail visual engagement solutions that deliver innovative, immersive and turnkey hardware, print and design with our Retail Solutions Guide.
Get in touch with TLC for innovative visual merchandising solutions to design immersive retail spaces that engage customers and offer a superlative customer experience.