SUMMARY:
Effective visual merchandising starts with a great concept. The Look Company supports retailers with services starting with concept development, coupled with impeccable visualization planning and flawless execution of product displays, in-store signage and graphics.
---
There's never a second chance to make a first impression!
Your brick-and-mortar retail showroom is the last link in the marketing chain. How? 
You have used engaging advertising, eye-catching billboards, social media, brand ambassadors, and creative commercials to draw customers to your store. Now, when your ideal customer walks into the store, it's the moment of truth for your retail strategy. 
The store's displays and product presentation must make good the promise you communicated through your marketing and live up to the expectations of customers who have walked in!
While digital media channels are great for spreading awareness and generating social buzz about your brand, the retail store is ideal for showcasing new products and communicating your brand's identity.
Your retail showroom is a tangible touchpoint that allows you to articulate your brand's values and tell your story to a targeted audience. 
The store becomes a vital link in connecting the customer to the brand and allowing them to experience the brand in a multidimensional space, where they can see, touch, smell or even taste products before they buy.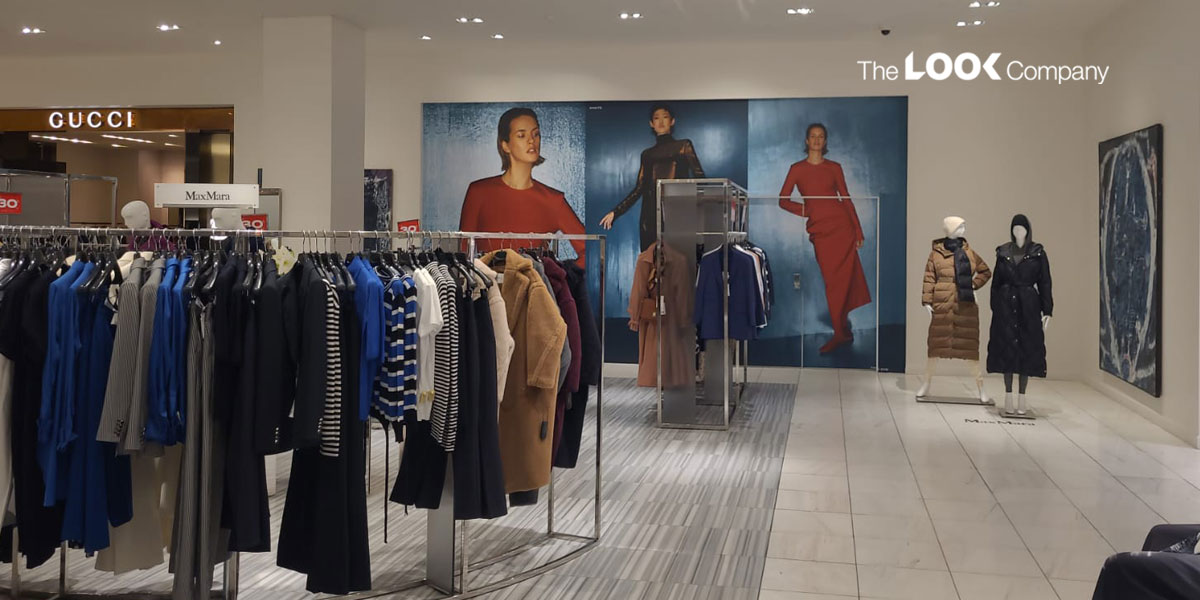 Visual Merchandising is the Language of Retail

How do you communicate the excitement of a new product range or the latest trend? How do you appeal to your target audience's emotions, stimulate their interest and leverage their buying power?
The answer is effective visual merchandising strategies and tactics.
Visual merchandising is the art and science of presenting products, services or a company's brand by appealing to the senses—most notably through bold visuals, eye-catching graphic prints and innovative product displays. 
There are three main objectives of visual merchandising:
Attract attention 

Increase sales

Improve customer experience
There are essentially two main techniques to achieve these visual merchandising objectives using different types of retail store displays:
These visual merchandising tactics use a combination of text, visuals, color, lighting, and props to attract store visitors, generate interest in products, and influence purchasing decisions.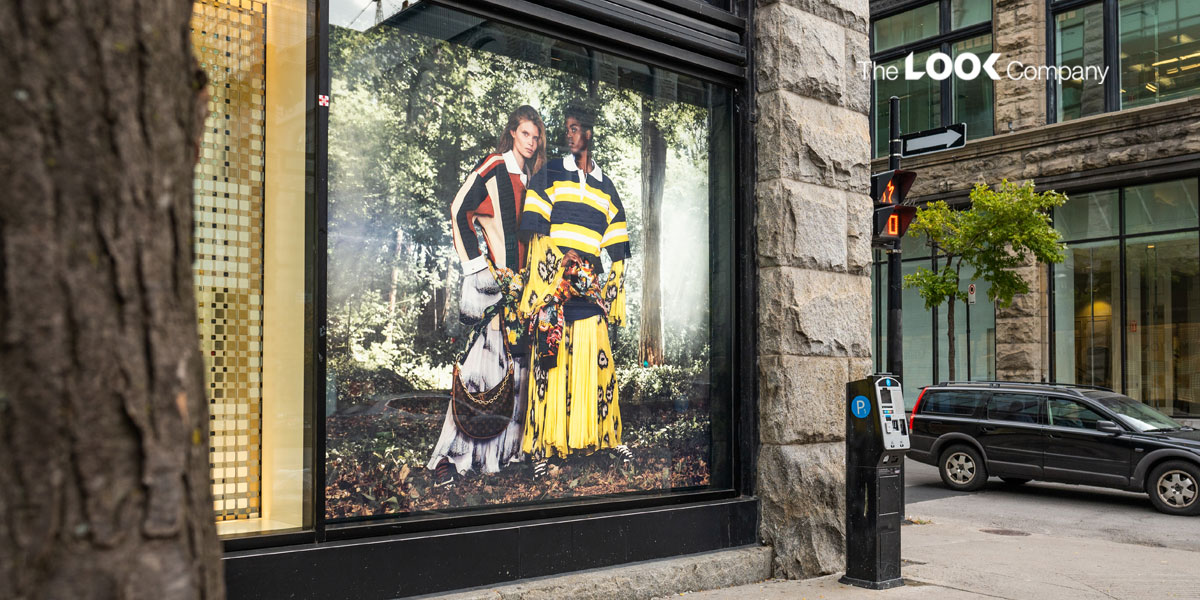 One study found that these two techniques have the most significant impact on impulse buying. Creating a high level of interest or engagement in customers increases the likelihood of impulse buying decisions. The researchers go as far as to say that most people buy impulsively—only some people do it more and some less frequently. Surveys have shown that impulse buying makes up anywhere between 27% to 62% of retail purchases.  
Retailers can reap the benefits of effective visual merchandising by working with an experienced company that offers a full range of visual engagement solutions to transform retail spaces into engaging and memorable brand experiences.
The success of your visual merchandising strategies relies on zeroing in on a great design concept, impeccable visualization planning and close collaboration between design, merchandising and the print studio.
The Look Company: Concept Development for Visual Merchandising

The Look Company provides services that support your visual merchandisers and bring your retail vision to life.
We go through a meticulous, step-by-step process right from design and concept development through project management, right up to on-site installation of graphic displays for our clients.
Our concept development services are executed by a team of experts seasoned in crafting unique brand solutions for retail environments.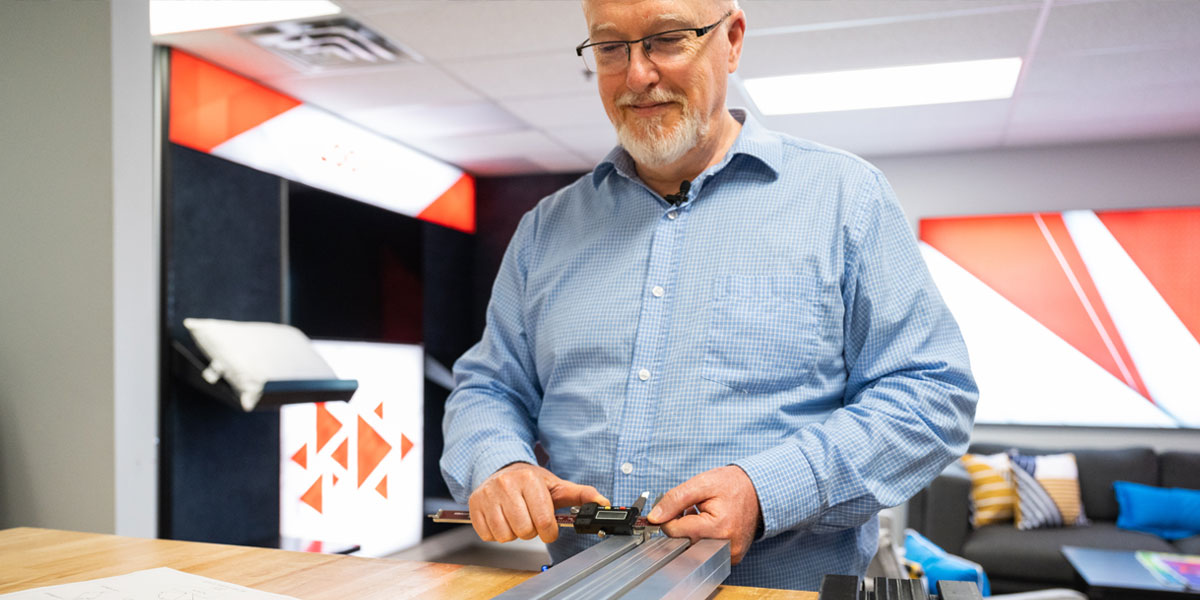 Ideation: It all begins with an idea



We help your visual merchandisers develop new strategies and innovative designs with the help of our experienced specialists.
Our team works with yours to brainstorm ideas that can create eye-catching displays. We spend time understanding your vision for the brand and how you want to paint the picture of your brand's story.



Visualization Planning: Keep it Simple
—
and Smart
Using our understanding and your team's insights, we assist you in carefully planning out your store's visual merchandising strategy—taking into account your store's layout and location, identifying placements for different types of displays and deciding on cost-effective materials and printing techniques that will work best.



Stakeholder Collaboration: The Key to Success



We collaborate with your company's decision-makers, merchandisers, designers, and related service providers. We ensure that all material is supplied on time and deliveries are synced with your promotional calendar.
We work with clients across industries such as fashion & accessories, lifestyle, furniture & home improvement, and grocery, developing turnkey concepts for cutting-edge visual merchandising.

Here's How we Developed Innovative Visual Engagement Solutions for Big Brands and Retailers:

Grocery
The Look Company executed an innovative in-store graphic solution for Walmart Canada's retail environments using lightboxes and visually impactful displays.
Our award-winning solution for Walmart featured over 850 stretch fabric frames with our modular extrusion system for custom display elements such as self check-out areas. In-aisle and endcap lightboxes, the printed fabric graphics were finished with an SEG perimeter so that they could be easily inserted into the frame display structure.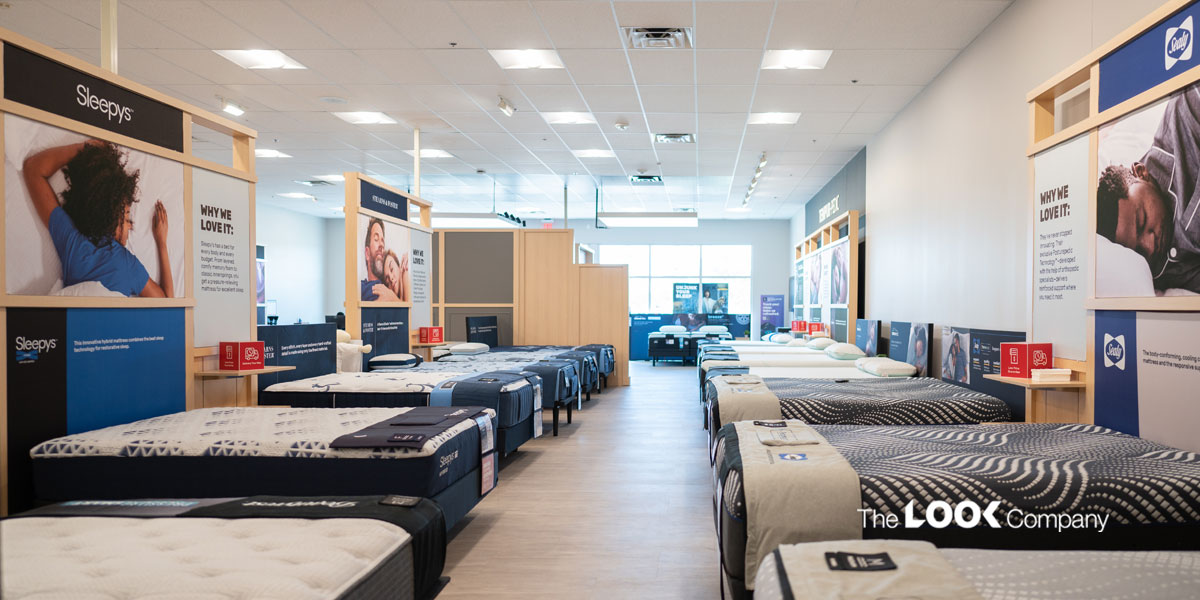 Turnkey Solution for Mattress Firm
Mattress Firm wanted a retail display system that could be reconfigured with the evolving store layout and inventory, would be easy to install, and convenient for in-store staff to update by themselves.
Our modular solution for the brand included self-standing product displays, on-wall frame displays, lightboxes, ceiling-hung frames, wall-mounted and self-standing accessory shelves. Over the course of five months, we produced and delivered 70,000 hardware frames and printed 2,800,000 sq. ft. of printed graphics on fabric for Mattress Firm.
The Look Company: Integrated Services from Design to Installation
With over 20 years of experience with visual engagement solutions, our seasoned experts offer you  world-class support in every aspect of visual engagement - from concept development and visualization to project management and installation.
Our print studio delivers eye-catching graphics using best-in-class, award-winning print technology.
Get in touch with TLC today and learn more about our services around concept development for visual merchandising.