Summary: Sports event branding is about creating an enthralling fan experience and a memorable event that is awaited year after year. Let's look at how The Look Company provides teams, venues, and brands with stadium branding solutions and eye-catching graphics.

---
Sports event branding has become an important aspect of strategic planning for sports competitions of any scale. 
Sports today is much more than entertainment; it is business. Players are not just athletes; they are professionals. Sponsors don't just expect logos at venues; they look for fan engagement.
A successful event creates revenue for the organizers, a fanbase for participating teams, brand awareness for sponsors, and improves the earnings and popularity of star players. 
The Look Company partners with teams, organizers, and sponsors around the world to build unique and innovative brand experiences.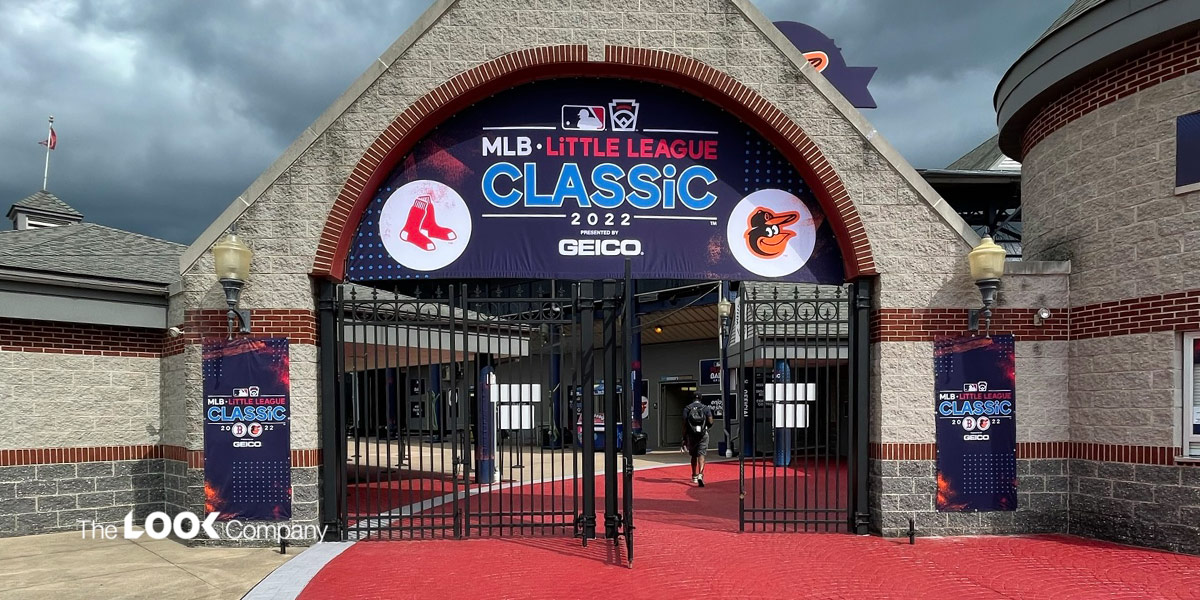 Defining Sports Event Branding: The Brand Awareness Powerplay
How do you create an enthralling fan experience that is memorable and sought-after year on year?
The answer lies in sports event branding. It refers to the creation or development of the visual identity, messaging and image of the event, such that it becomes instantly recognizable and memorable and establishes a unique identity. 
It involves the creation of a logo, color schemes, tagline and other messaging, distinctive imagery themes and a central message that makes the brand stand out from others and appeals to fans as well as sponsors.
Sponsoring brands can score big points at a live sports arena with The Look Company's range of visual engagement solutions: 
Stadium Branding | Interior Branding | Event Branding


The Importance of Stadium Branding, Wayfinding, and Other Visual Engagement Solutions

Once the strategy behind the branding is established, an elaborate and well-designed process of execution begins.
Organizers must set the stage for a stunning launch, bringing together a complex combination of stadium infrastructure, marketing, merchandising, sponsor signage, and venue branding solutions. All of it must come together to deliver an incredible fan experience, rake in revenue and provide value for sponsor brands.
For example, The Look Company was involved with NHL for the 2019 Tim Hortons Heritage Classic. Our team worked in collaboration with the NHL on the design, production and installation of event branding solutions, including the pre-game experience, field-of-play signage, upper facias, retail, hospitality areas, hotels, and wayfinding signage. The Heritage Classic provided fans and players alike with an unforgettable experience within the venue and throughout the City of Hamilton.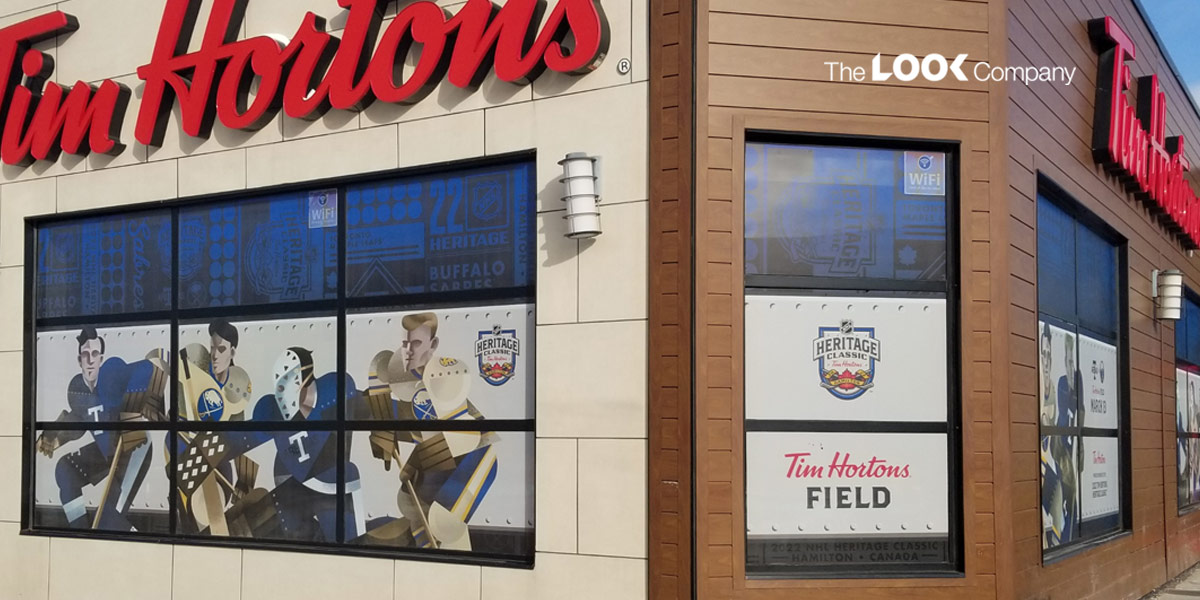 Sports Marketing: Creating a Community of Loyal Fans

It's the fans that make or break a sports event. A fan means everything to organizers, participating teams and sponsors alike. When fans engage with a sports brand or team, it sets the cash registers rolling in more ways than one. 
If your branding strategy and execution are well-crafted, your local fanbase will wait for your upcoming event with great anticipation—and ticket sales will soar!
Teams send in their best players to battle it out in an action-packed live game. And sponsors will get an invaluable platform to generate brand awareness with graphic displays, wayfinding and other venue signage.  
Sports community building works because they create a heady mix of loyal fans passionate about the game, plus elements of glamor, business and creativity. 
Sometimes, the sports competition itself may be a larger brand than the sponsor's brand – for example, the Olympics. In that case, when the sponsor's brand rides on the larger brand and gains from its popularity.
In the case of smaller events, the sponsoring brand is larger—so the event gains from the brand's popularity. In either case, there is a strong branding power play at work.
Fan engagement in sports communities enhances brand recall and improves stadium attendance in the future. 
Take a look at some of The Look Company's sports fan engagement solutions:
Kit of Parts | Wayfinding | City Dressing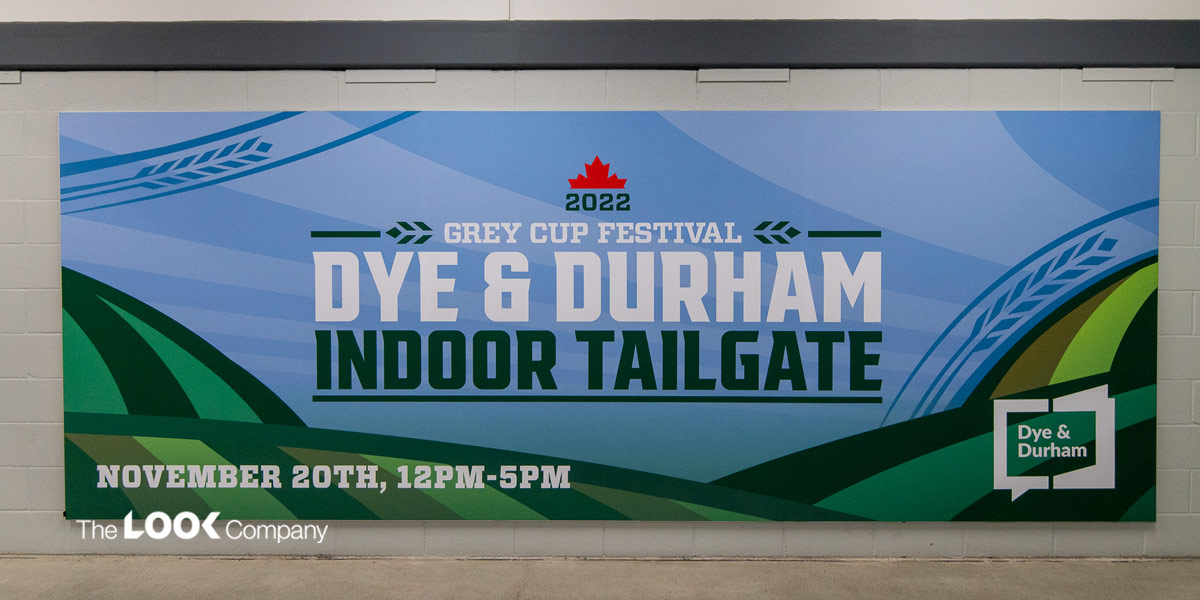 Here are our top 3 tips to successfully build your sports event brand:
Reinforce your sports brand with visual engagement solutions, including venue signage, stage branding, and field-of-play elements. Make sure it's unique, meaningful, authentic and consistent across every attendee touchpoint.

Ensure that these are consistent across social media channels, the website and app, marketing emails, fan merchandise, and all other collaterals.

Finally, remember that it isn't just about marketing collaterals and branded signage—it's about creating a memorable fan experience, which translates into business outcomes and a powerful brand identity for the organizers and sponsors.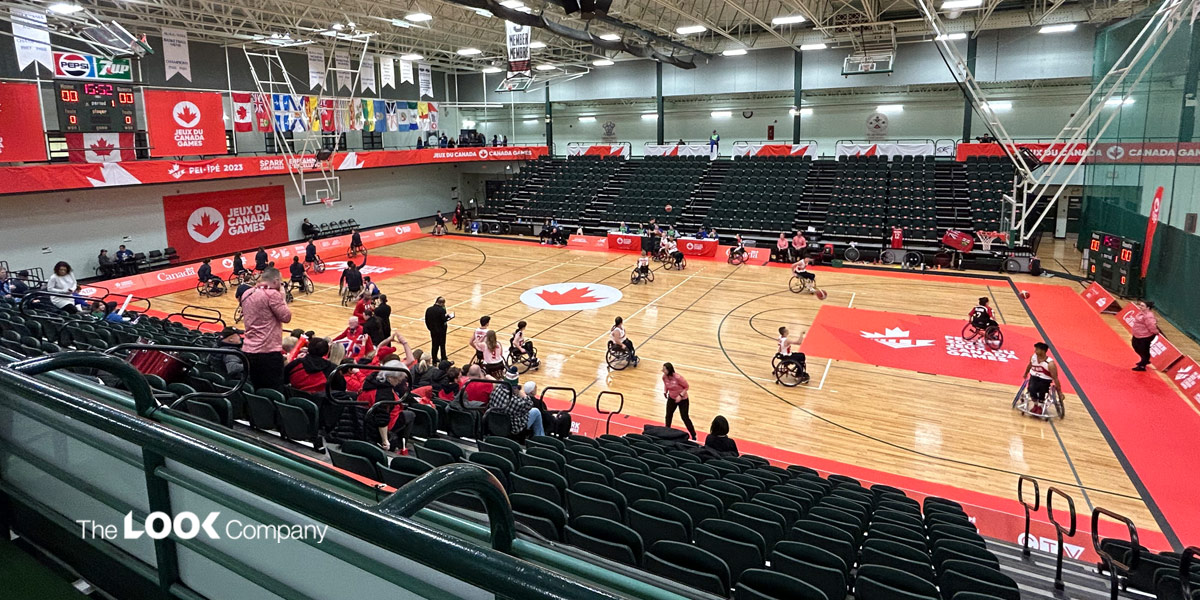 TLC: Your Partner for Stadium Branding Solutions

Professional visual engagement solutions create a strong identity for your event and provide a unique opportunity to bring fans together with a sense of community.
Get in touch with The Look Company today for stadium branding solutions and stunning graphics to wow sports fans, their home teams, and the players themselves!