Summary:
Here's a wrap up of the visual merchandising trends we've observed in the past few months of 2022. Read on to discover five essential visual merchandising solutions you can leverage to achieve your retail objectives by the end of the year!
---
Read this article to:
Get an overview of visual merchandising solutions retailers preferred in the first half of 2022

Understand the benefits of various retail display solutions

Discover visual merchandising trends you can leverage to meet your end of year 2022 retail objectives.
We've journeyed through the first several months of 2022—the year slated to see a post-pandemic revival in various sectors.
Did the first half of 2022 stand true to its promise of a better outlook for physical retail? And what learnings and tip-offs can we take away from the past few months to help us chart our course through the rest of the year?
Here's a quick look back to see which visual merchandising trends our team has observed with our clients and retail industry events through the past few months of 2022.
What Goes into a Successful Visual Merchandising Strategy?
A successful visual merchandising strategy draws inspiration from core design principles, applying them to their brand's retail environment using creative and non-verbal communication to meet their business objectives.
The Look Company specializes in visual engagement solutions that help retailers meet their objectives.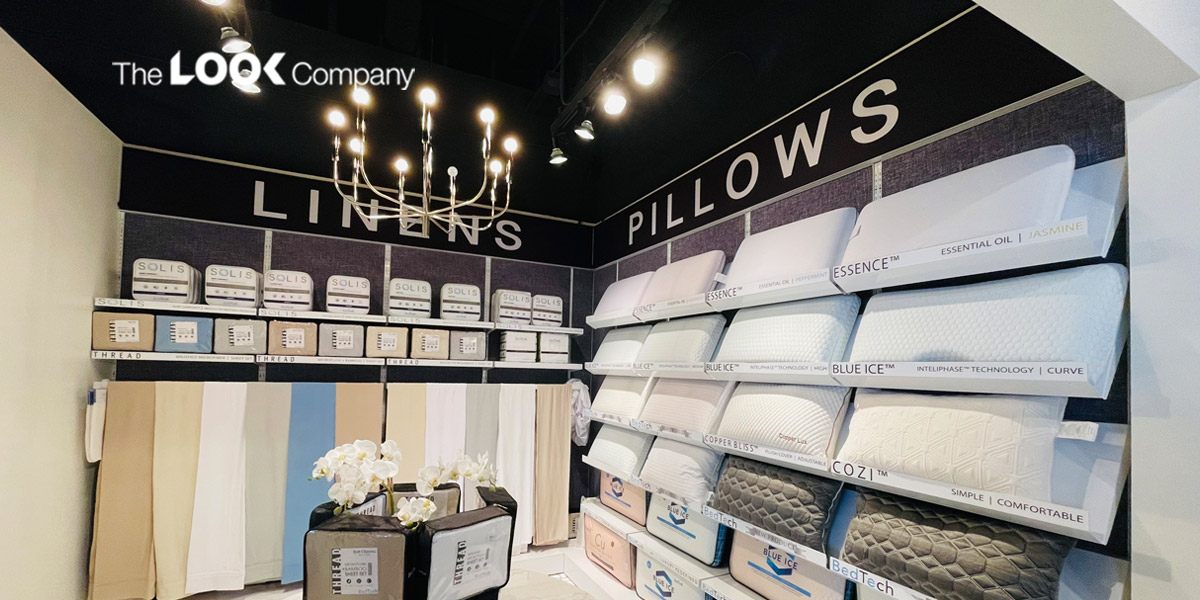 Visual merchandising uses the basic principles of design such as balance, proportion, rhythm, emphasis and repetition in a structured and studied manner to display products in a retail environment. But visual merchandisers can't stop at pure design. They must consider what business objectives their brand needs to achieve, whether to drive foot traffic, increase sales, use their store layout more efficiently, or maintain brand-consistent messaging.
Build a cohesive visual merchandising strategy for the rest of 2022 by including the following elements:
1. Accentuate in-store displays with lighting solutions
2022 is all about brightly lit, inviting showrooms, with the most impactful retail spaces being those that use a combination of backlit graphics, accent lighting and visually engaging graphics. Studies show that a shopper's eye is drawn automatically to a brightly lit item or area. Bright light can create a sense of honesty and positivity and can promote impulse purchasing. LED light boxes also help your graphics stand out in crowded areas and draw shoppers' attention. Take a look at how TLC helped Walmart Canada to build flexible and scalable in-store display signage using end-cap and in-aisle lightboxes for seasonal and brand promotions.
2. Use in-store signage
Visuals increase message retention by 42%. Visual signs and graphic displays are important to improve retention or recall of the in-store experience. Use wayfinding to lead shoppers through the store and draw attention to promotions: Professionally designed signage is getting brands noticed in crowded retail spaces, helping convert store visitors into customers. TLC enables you to incorporate various types of creative and innovative branded signs and banners throughout your retail environment.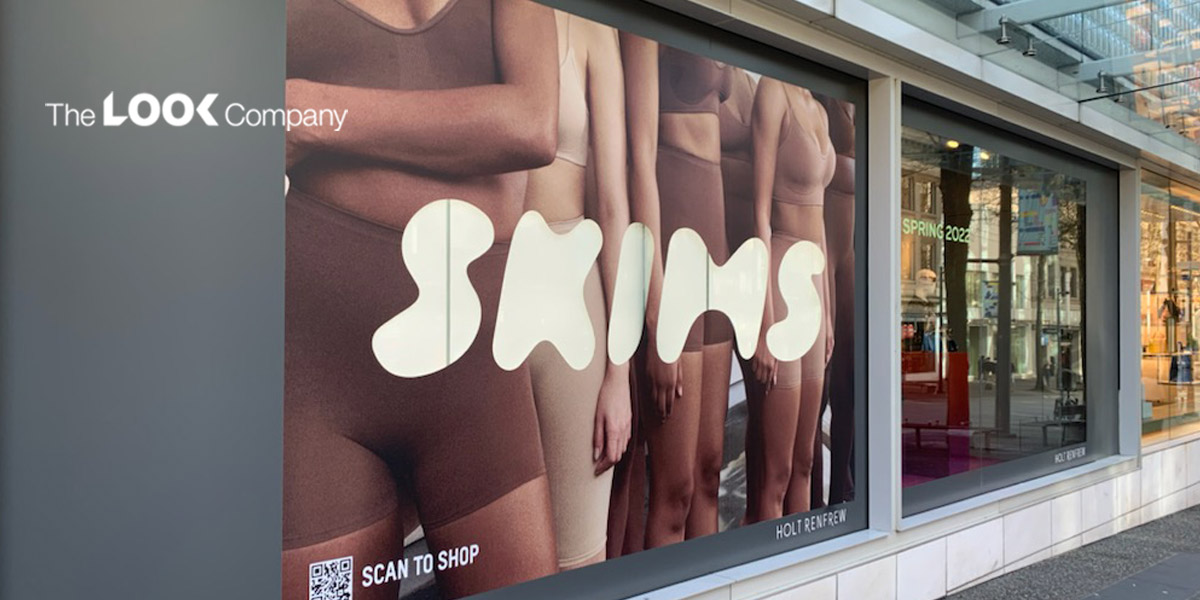 3. Frequently update window displays and in-store displays
In 2022, retailers have preferred cost-effective display solutions for their brand showrooms. Shoppers want to see something new when they enter your brand's showroom. While it may not be feasible to change displays every week, update your window display graphics at least every month or two, recommends Bob Phibbs, a retail consultant. TLC's fabric and frame solutions allow you the flexibility to easily and affordably update displays, banners, and signs. Our modular displays have specially designed extrusions that make it easy to change out display graphics. Once the frame is installed, retailers can simply print new graphics and install them without a contractor.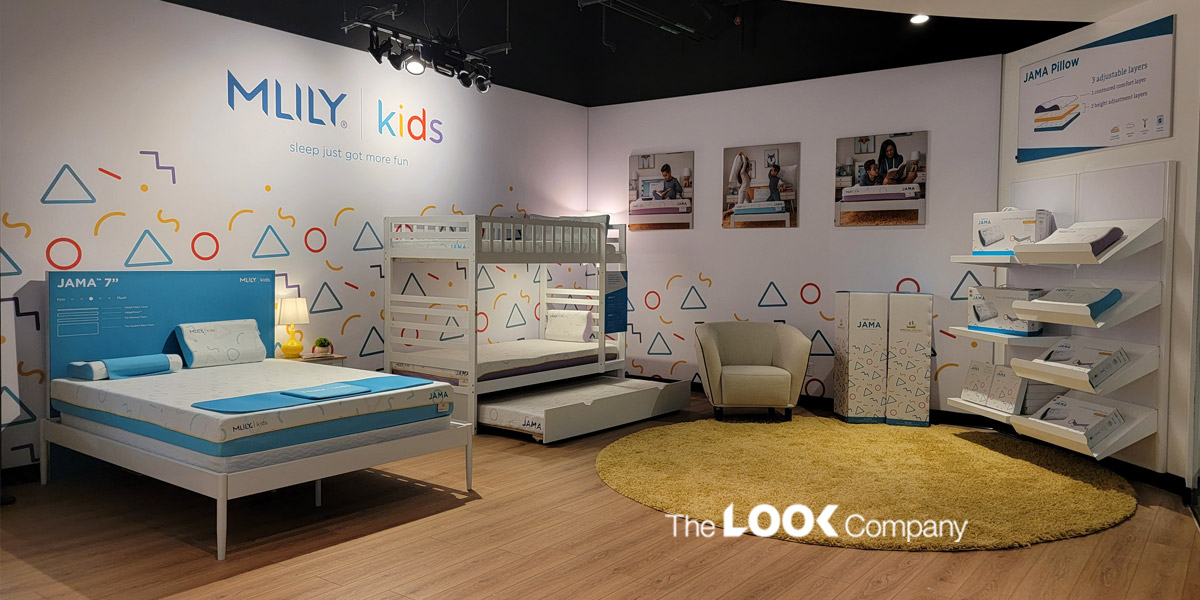 4. Pop-ups as retail events
Pop-ups are the buzz of 2022. Pop-up shops are rapidly growing in popularity. 32% of brands say they'll be establishing or expanding their use of pop-up and in-person experiences in the next year. Use TLC's modular, high-visibility display systems to create stunning temporary pop-ups with eye-catching graphic displays and invite visitors and loyal customers to step in and experience your brand.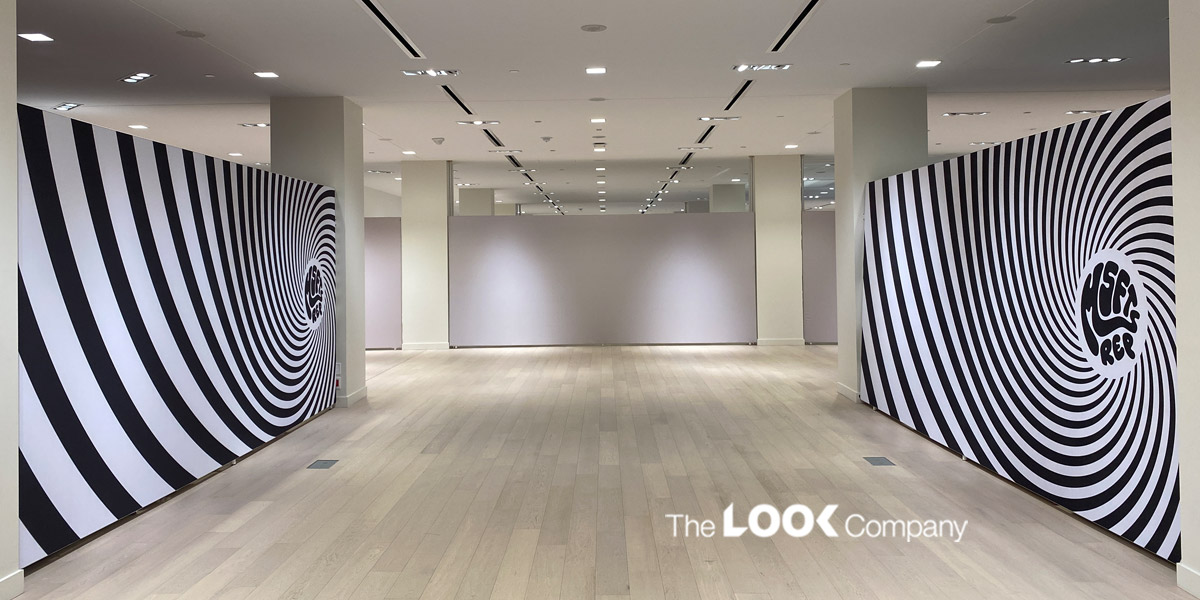 5. Leverage social sharing and connect digitally with your fans
2021 saw an upsurge in online shopping. And 2022 has been a year of the return of eager shoppers to brick-and-mortar showrooms. But you cannot deny the importance of phygital in 2022. The power of the Gram cannot be underestimated, and brands are making the most of instagrammable displays and backdrops to encourage shoppers to share their retail experiences on social channels. There's evidence that 71% of social media users are more likely to purchase from a brand they're connected with. So increasing your social media fans is akin to personally engaging with them! Brand ambassador programs are also increasingly being used to reach out to brand fans through in-person events, word-of-mouth publicity by brand ambassadors and social sharing to create an online community of brand fans. In fact, 49% of people say they rely on recommendations from influencers when making purchase decisions.
TLC: Your 2022 Partner for Visual Merchandising Solutions
These trends point to the need for innovative visual engagement solutions to help retailers build trust with shoppers, connect with them via digital or contactless customer service channels, and address new customer expectations.
The Look Company supports retailers with visual merchandising solutions so they can thrive in the new normal of retail.
Here's what one of our customers had to say:
"Our showroom went from "decently dressed" to the "bell of the ball" in no time at all due to The Look Company. We know that we can count on them from concept to reality, as well as for minor updates and revisions. Their team of designers, engineers, and installation team truly worked to make our showroom dreams a reality. If you are looking for a quality showroom specialist, look no further."
– MLILY USA
Want to try pop-up stores to experiment with new markets? Are you looking at integrating in-store displays with social sharing? Inspire your brand ambassadors with an immersive retail environment or launch innovative brand activations. With TLC as your visual engagement solutions partner, your retail brand will be all set to meet its business objectives for 2022!
 Connect with our visual merchandising solutions specialists to meet your 2022 retail objectives!