Summary: Savvy retailers must plan to reach out to where their target consumers spend their time this fall. In this article, we discuss five immersive experiences to help you make the most of the top 2022 retail trends. So read on to give your retail store a makeover in time for fall and capture the season's top visual merchandising trends!
---
Table Of Contents:
1. How do you leverage fall trends and behaviors to boost retail sales?
2. 5 immersive experiences to make the most of 2022 retail trends this fall:
Launch a pop-up store

Refresh window displays

Create a buzz on your brand's social channels

Launch a brand activation campaign

Plan a co-branded event
3. The Look Company: Immersive brand experiences to prepare for the Autumn of 2022!
---
As the outdoor frenzy of summer draws to an end, there is a subtle change in mood—and shopping behavior!
Shoppers are getting ready for a long winter ahead, spending more time indoors, and thinking about the holidays. There's a hectic retail season ahead and retailers are gearing up for the busiest season of the year.
It's also the last chance to ramp up promotions to meet their year-end business objectives.
How Do You Leverage Seasonal Shopping Trends and Behaviors this Fall to Boost Retail Sales?
How can retailers drive growth with seasonal shopping behaviors? Can brands hope to shape their holiday strategy early on in fall?  
Cardlytics, a company that provides credit card-linked marketing solutions based on customer spending and purchase intelligence, said in a blog post:
"One major seasonal shopping trend that we see year over year is that advertisers benefit the most by engaging with consumers early in the season. Our insights show that customers who shop earlier in the fall are 10 times more likely to return compared to the natural holiday walk-in rate. Those who engage their customers early will be rewarded with loyalty later in the season."
In the last couple of years, supply chain issues have led to frequent stock-outs during the holiday shopping season, especially for popular gifts like electronics, kids' toys and trending gadgets. So, customers are starting their holiday shopping earlier (even as early as fall!) in the hope of grabbing those hard-to-get gifts!
Even fall menus seem to be coming out earlier each year!
Starbucks started stocking its iconic PSL (Pumpkin Spiced Latte) earlier and earlier for the last two years. Dunkin', the ever-popular donuts brand also launched its fall menu earlier than usual in 2021.
Dunkin's Vice President of Marketing Strategy Jill Nelson, said that, "While there is so much uncertainty heading into the fall, one thing our fans can count on is the return of pumpkin at Dunkin."
Are you ready to start your visual merchandising early this fall?
Window Displays: Start Early this Fall!
Come fall, retail window displays mirror the shift in the mood of consumers.
We've seen some iconic retail displays around autumn themes —whether it is pumpkins, spiced hot drinks, Halloween-themed candies or warming vistas of fireplaces and colorful woolens.
Savvy retailers must plan to reach out to where their target consumers spend their time this fall and match their mellow mood.
The Look Company has been helping retailers capture the mood of each season with easy-to-changeout display frames and bold, immersive graphic solutions to capture seasonal shopping trends and help retailers meet their season's business objectives.
5 Immersive Experiences to Make the Most of 2022 Retail Trends this Fall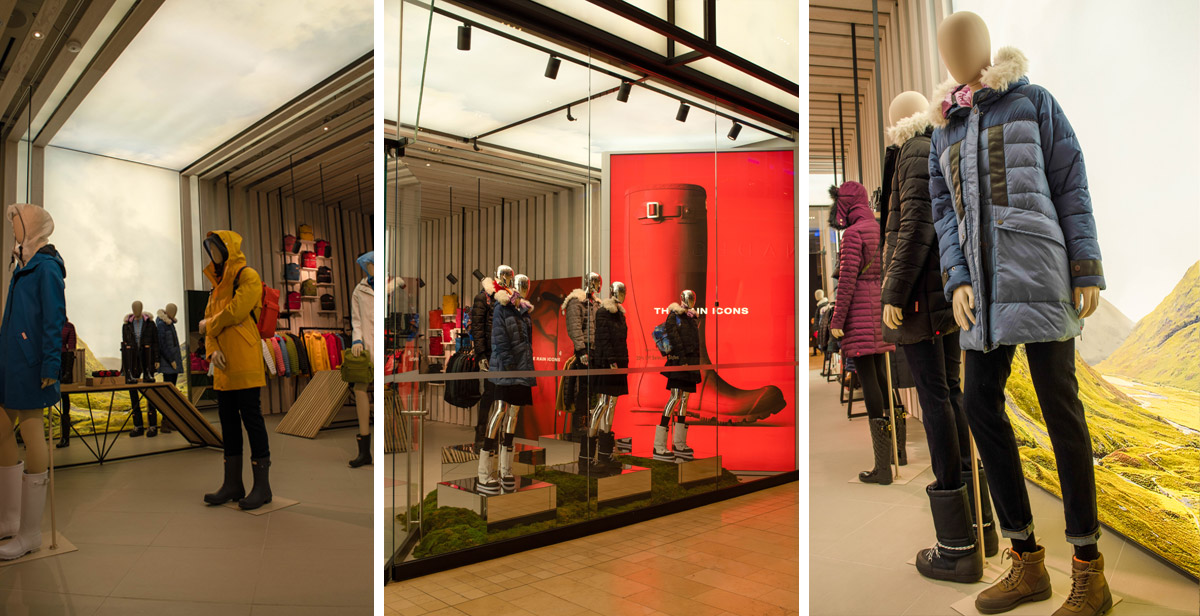 #1 Launch a pop-up store
Our number #1 recommendation of an immersive experience to try this fall would be a pop-up store. The pop-up retail industry has grown to approximately $10 billion in sales. According to Business Insider, pop-up stores helped retailers improve market visibility by 51% and increase sales by almost 50%. Pop-up stores can be set up wherever your target audience is likely to be spending their free time this autumn—at street fests, farmers' markets, food trucks or retail spaces within malls.
The Look Company equips you with unlimited design flexibility to create walls, kiosks, and pop-up displays, including lit, non-lit or digital components. Our modular frame systems are portable and adjustable so that you can set them up for your autumn promotions with ease!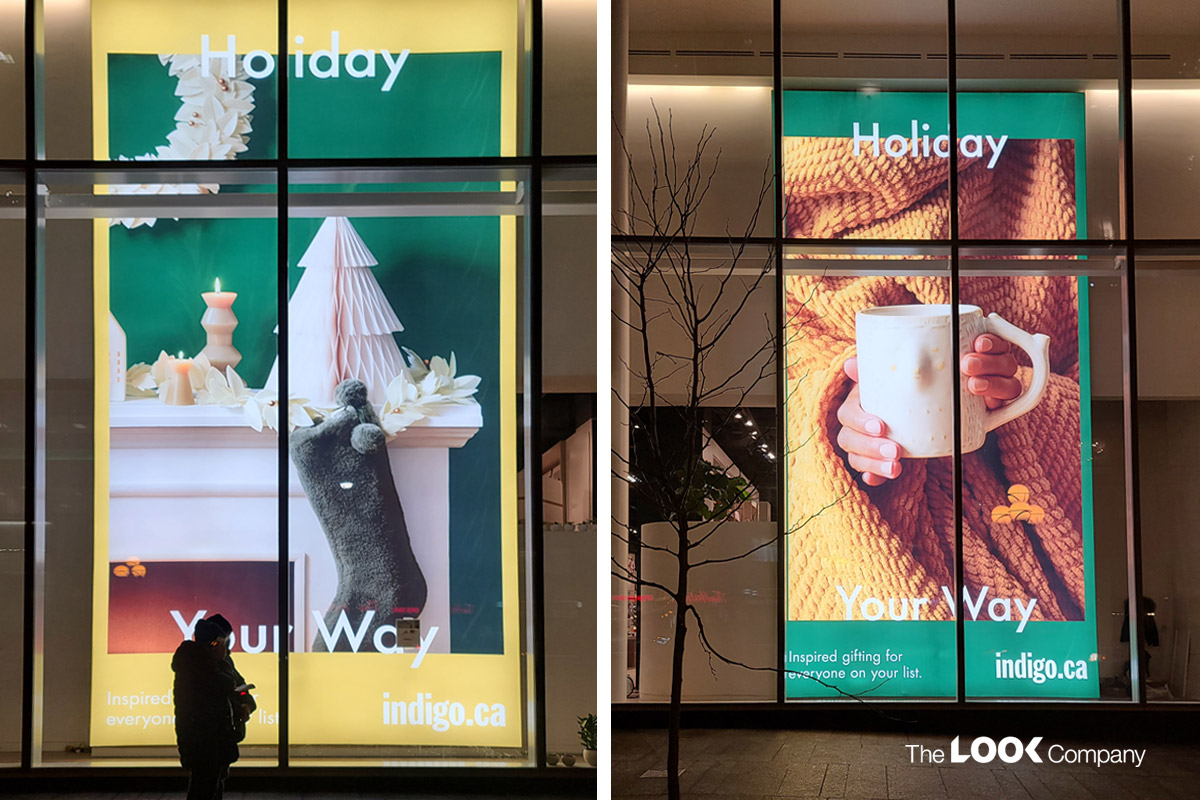 #2 Refresh window displays
While this may seem like an obvious suggestion, many retailers fail to refresh their windows for the season. Seasonal window displays draw shoppers into your store and create an air of excitement about something new. According to Linda Cahan, a retail design consultant, you must update your window displays every one to two months. She says: "The more often you change your windows, the more people will look at your store."
TLC offers you advanced display systems to help you not just keep your retail space current and relevant but to elevate the brand experience with stunning graphics. Engineered for simple setup and changing out of graphics, you can create the perfect fall-themed displays using our high-quality SEG fabric prints and customizable framing systems. Whether you want to recreate the warmth of an autumn vista with stunning full-wall graphic treatments or eye-catching window displays, we have the perfect graphic solutions for your needs!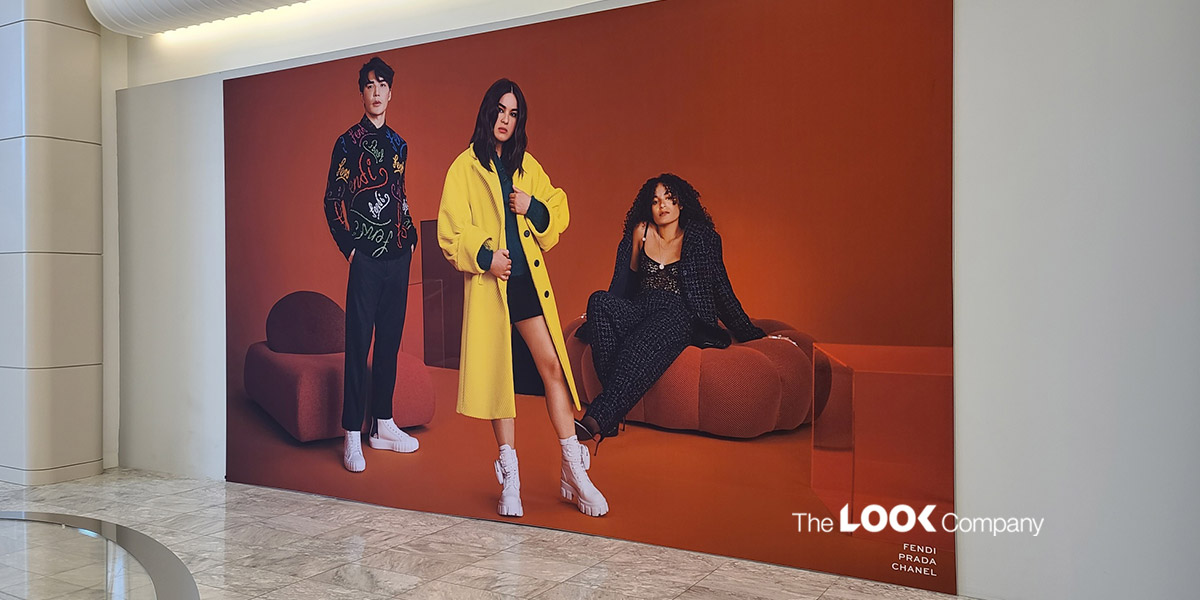 #3 Create a buzz on your brand's social channels
Make sure your retail store is camera-friendly by integrating a selfie station in your featured displays or an attractive instagrammable wall display that entices customers to take a selfie. Studies show that 98% of consumers create digital or social content at experiences or events, and 100% of consumers share the content they create. Use signage to encourage shoppers to share selfies with their social networks and include a hashtag they can use.
If you have a brand ambassador program, this is an opportunity for your ambassador to engage with fans and share your autumn promotions in online and offline content. When a brand ambassador shares your content, your brand's reach extends exponentially to the community or fans of that celebrity. And there's evidence that consumers take the opinions of the celebrities or influencers they follow. One study showed that 49% of people say they rely on recommendations from influencers when making purchase decisions.
TLC delivers award-winning print graphics to make your displays and media backdrops instagrammable. And that's the perfect way to integrate physical and digital brand promotion!
#4 Launch a brand activation campaign
Fall is the ideal season for brand activation campaigns—there are so many exciting events possible that you'll be spoilt for choice. Pick an idea that is a good fit for your brand or your target audience. 74% of consumers say that engaging with branded event marketing experiences makes them more likely to buy the promoted products. Planning a product or movie launch this fall? At brand activation event venues, use evocative imagery that captures the essence of fall. TLC offers a range of visual engagement solutions to activate your brand and connect with your audience. We can transform your retail store into an unforgettable brand experience this fall with our vibrant fabric prints, lightboxes, and other innovative display solutions.
#5 Plan a co-branded event
Two great brands are better than one! Partner with a brand in a category that complements yours and shares a similar target audience.
Specific categories of products see a lift in sales in the fall: Warm clothes, new winter fashion for the colder months ahead, dinnerware for Thanksgiving, electronics and kids' toys as an early start to holiday shopping, holiday-themed décor, and more. If you can partner with a brand in these categories, you can get your share of the autumn rush!
Whatever the category you partner with, make sure you offer shoppers an experience they'll want to share with family and friends. Research indicates that after seeing co-marketed campaigns, 68% of consumers are able to make buying decisions before even speaking to sales representatives.
For example, 'Styled by Levi's®' was a co-branded initiative between Pinterest (an online destination for fashion-forward users for inspiration) – and Levi's®, one of the oldest and most recognized jean brands in the world. Users selected shopping images that best resonated with their style. Based on insights from their Pinterest activity, a curated and highly personalized Levi's® Pinterest board was served to their profile, highlighting key products and customization options linking back to the Levi's® website. The co-branded initiative was a huge success, with 1000s of Levi's boards generated, probably as it brought an element of personalization or old-style curation back into shopping.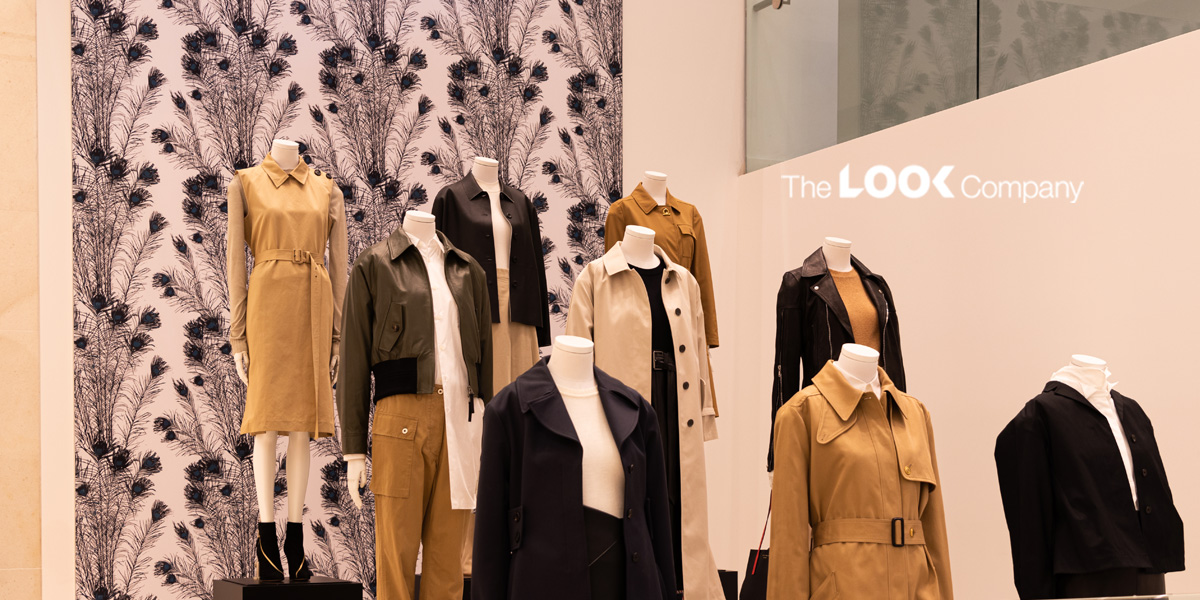 The Look Company: Immersive Brand Experiences to Gear Up for Fall 2022!
Consumers look for shopping experiences that inspire them and align with their aspirations. To create a memorable retail experience, retailers and brands need to partner with a visual engagement solutions provider that can bring their designs to life!
Partner with The Look Company to give your retail store a fall makeover and capture the season's top visual merchandising trends.
With TLC's visual engagement solutions, you can leverage the best 2022 retail trends and take your store through autumn in style and boost retail sales this season.
Talk to TLC for retail graphic solutions, signs and banners and temporary pop-ups for fall promotions and brand activations.