Summary: 
Brand ambassadors are highly effective in spreading the word about your brand. And Word of Mouth (WOM) drives $6 trillion in annual global spending and is responsible for 13% of all sales! How do you design stunning retail spaces that brand ambassadors will love to talk about? Read on to find out how we can leverage the latest visual merchandising trends to support your brand ambassador program!
---
A brand ambassador program is increasingly becoming a must-have component of the marketing strategies for top retail brands.
A brand ambassador is anyone who represents your brand, product, event or service and markets it through in-person interactions, "word-of-mouth" marketing (WOM) and on social media channels.
The Look Company (TLC) helps you leverage cutting-edge visual merchandising trends to support your brand ambassador program.
Choosing a Brand Ambassador
You may invite a celebrity to be your brand ambassador or even pick some of your loyal customers or fans of your brand and ask them to represent your brand as ambassadors. These ambassadors may be paid to spread the word about the brand—or at the very least, they may have free access to the products so they can try them out and talk about them. Some ambassadors may also promote your brand because they believe in a social cause that your brand represents.
When a celebrity ambassador endorses your product, your brand's reach extends to their fans or followers, giving you exponential reach. Fans start associating the ambassador with your brand's values, and the ambassador thus becomes a trusted spokesperson for your brand! 
While influencers may talk about your brand or products in a single social post or blog, ambassadors have a long-term contract or agreement to promote your brand and a desire and willingness to share your story.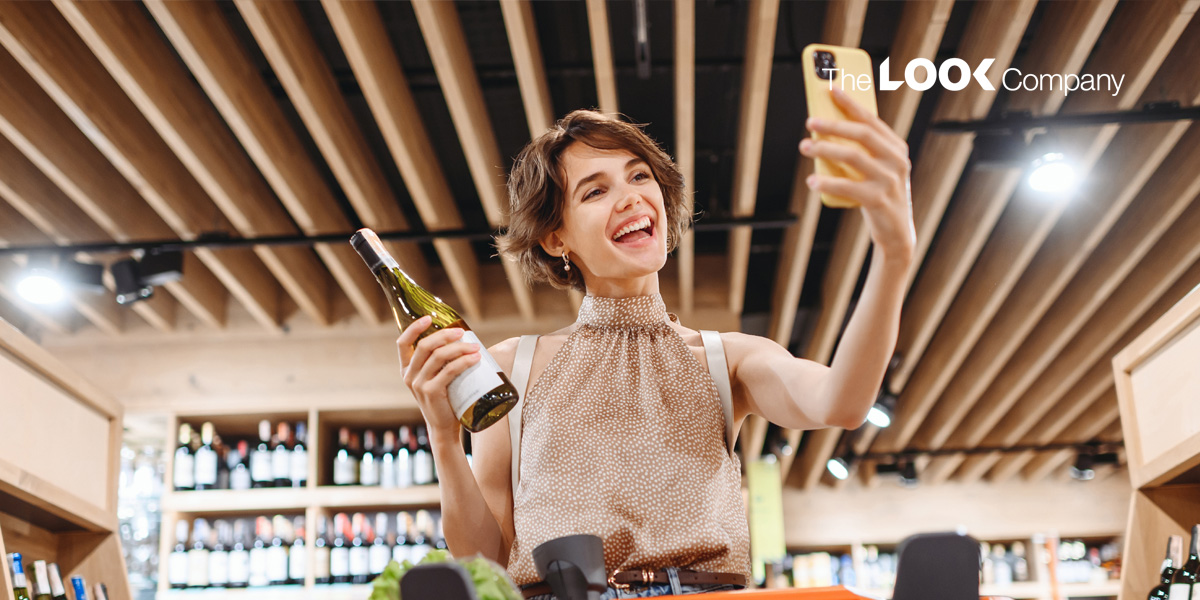 The Objectives of a Brand Ambassador Program
A brand ambassador program is usually based on a specific goal, which you must define before executing a plan. Some short-term goals of the program may be to increase brand awareness for a new product, drive traffic to your website or foot traffic to retail stores, promote your products and services, or spread the word about your brand's unique story. In the longer term, the program can help your brand stand out from the competition, create a loyal fan following for your brand, and increase overall sales. 
The Look Company provides visual engagement solutions that support the brand ambassador's efforts to meet these objectives:
Objective #1: Driving retail store foot traffic & creating brand awareness
Window displays are your brand's first visual contact with your audience and create lasting impressions. 
Create stunning window displays that weave a story around a brand using seasonal or topical window displays—stories that brand ambassadors may tweet about or post a photo on Instagram to pique their fans' interest and invite them to visit the store. Take a look at some of our work for retail stores here.
Objective #2: Increasing sales or revenue
There is a clear link between engaging in-store experiences and purchasing decisions. Immersive experiences have the potential to turn visitors into customers—the key is to encourage visitors to make that critical purchasing decision! Once your brand ambassador shares their fabulous experience of your store, you should soon start seeing sales pick up!
Objective #3: Building your brand's reputation
Storytelling is a great way to engage your target consumers in a retail environment and build a long-lasting bond with prospective customers. TLC's visual engagement solutions help you design immersive retail environments that tell your brand's story. Brand ambassadors are particularly effective in promoting stories to build your brand's reputation. They are skilled communicators and know how to touch the right chord to get their message across.
An ambassador will actively promote your brand to their networks—both offline (such as in-store events, community events, and trade shows) and online to accomplish these goals. Most brand ambassadors find engaging ways to link offline activities to their social media presence via channels such as Instagram, Twitter, blogs and vlogs on YouTube, TikTok or other popular video platforms.
Achieving Digital Virality & Word-of-Mouth Success
Besides driving sales and increasing awareness, brand ambassadors can provide additional benefits that you can't achieve with traditional marketing models. For example, the ambassador's content on digital channels can amplify your brand's reach and help you create a buzz and achieve virality.
Word-of-mouth and the shopping experience

Word-of-mouth marketing is highly effective for growing your retail business. In today's hyper-connected world, a single recommendation from a well-loved brand ambassador can have a far-reaching impact—leading to the success of the brand's word-of-mouth marketing (WOM) or word-of-mouth advertising strategies. On average, word-of-mouth drives $6 trillion in annual global spending and is responsible for 13% of all sales. Brand ambassadors are highly effective in spreading the word about your brand to a connected, engaged audience.

We tend to look at our networks to validate a brand or product before buying it. Research shows that 90% of people are more likely to trust a recommended brand (even from strangers). Out of the top five popular ways to recommend a business, word-of-mouth comes first, followed by Facebook, Google, and Twitter.

The power of the Gram
Selfie-worthy retail spaces inspire customers to share photos and videos of their shopping experiences, creating invaluable word-of-mouth marketing on behalf of the brand. Instagram has more than a billion users—83% of whom use the platform to discover new products.
Visual Merchandising Trends to Create a Buzz—Online or Offline
Brand ambassadors often use visually engaging communications to trigger a buzz. For example, create a stunning in-store visual experience that ambassadors can capture and share with their networks. Immersive in-store branding can be very powerful for generating shares and getting people to talk about your business. 
TLC also recommends using interactive kiosks in-store or at checkouts or exits to push for ratings and reviews. 
Another way to get Gen Z shoppers to relate to your brand and share your content is to communicate a philanthropic purpose that your brand stands for or supports. Brand ambassadors are usually eager to show their support for a charitable or noble cause.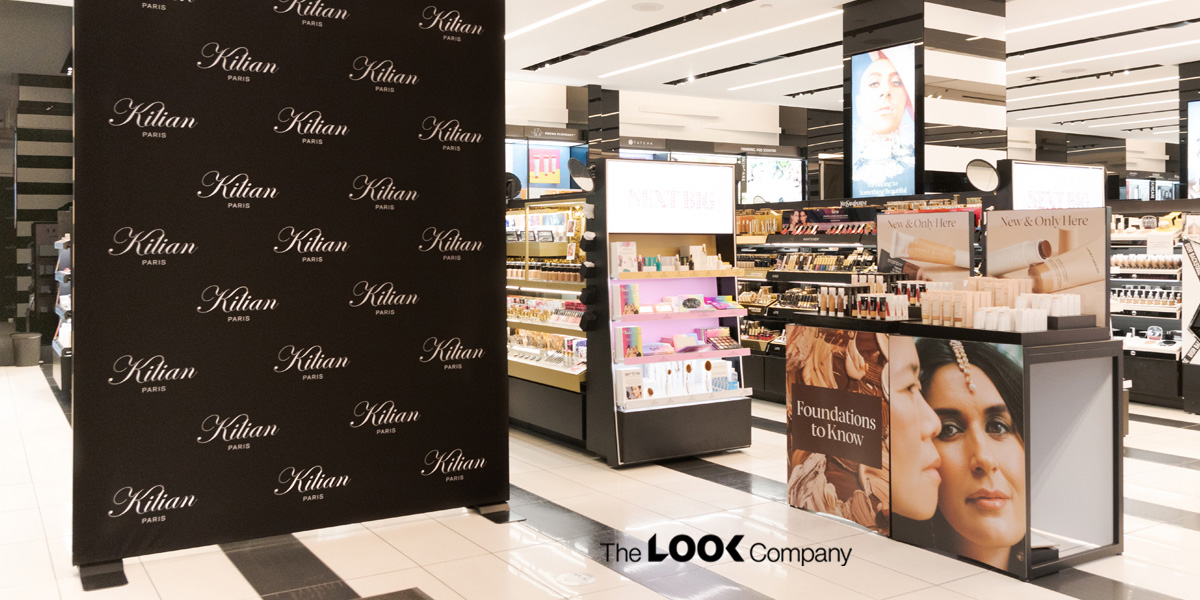 TLC: Leveraging Key Visual Merchandising Trends for Your Brand Ambassador Program
TLC's visual engagement solutions create in-store environments that become winning content that your ambassadors can share and promote.
Here's what brand ambassadors love best about our visual merchandising solutions: 
The Look Company delivers award-winning graphics and innovative display solutions for various applications. From ideation and concept development to creative design and installations, we ensure quality deliverables on time and at scale.
Talk to TLC for a full range of integrated services with our global team of specialists to create engaging and memorable brand experiences.