With the start of 2023, we're looking forwards to the next big retail trends in visual engagement solutions and how customer experience is shaping the retail landscape.
Retail customer experience is rooted in personalization, efficiency and choice. Customers demand more ease throughout the shopping journey as it applies to their wants and needs. Knowing that shoppers want more flexibility in their methods of shopping should be a top priority for retailers. Appealing to not only the customers' desire to be immersed in a unique and exciting physical store environment but to also their preference to find familiarity between ecommerce and a physical store. 
How can you provide a more pleasurable shopping experience to the savvy shopper? Here are our top 3 in-store retail trends we'll be watching in 2023:
1. Omnichannel Shopping

As we had previously discussed in our blog "How to Use Fabric and Frames to Connect with Omnishoppers", NielsenIQ and FMI report forecasts that 74.7 million U.S. households will be omnichannel shoppers by 2025. And between now and then, each additional million omnichannel households will add another $8.4 billion in sales.
Omnichannel shopping behavior seems to remain on the radar for many retailers. The demand for consistency of design, messaging and branding across all channels and touchpoints isn't going away.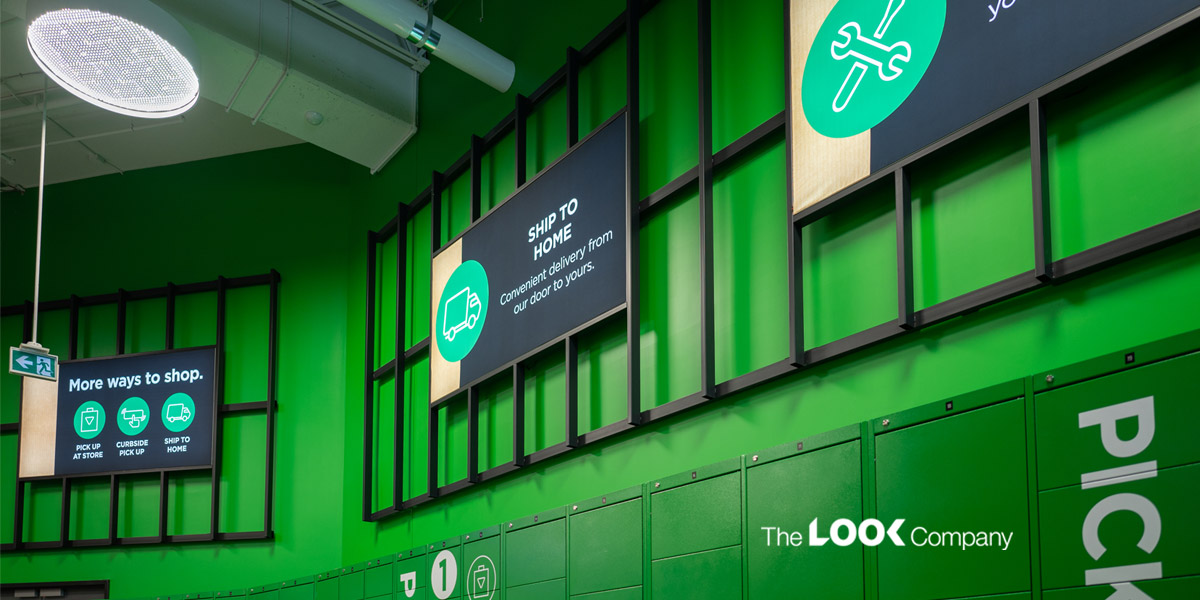 Customers are becoming more accustomed to using their mobile devices both in and out of stores. Smartphones to access branded apps and websites to conduct quick search queries to gather information about products and services before or after their visits. Ensuring a seamless experience no matter where or how the shopper accesses product or store information will greatly improve customer satisfaction. Especially when more shoppers are buying online and picking up products from stores.


2. Store Within a Store
With customer experience top of mind, another trend in retail is Store Within a Store or SWAS. 
Although not a new idea, pop-up stores or SWAS have been gaining momentum as larger retailers borrow a classic brand integration strategy from cosmetic, accessory and department stores to integrate new and complementary products into their space.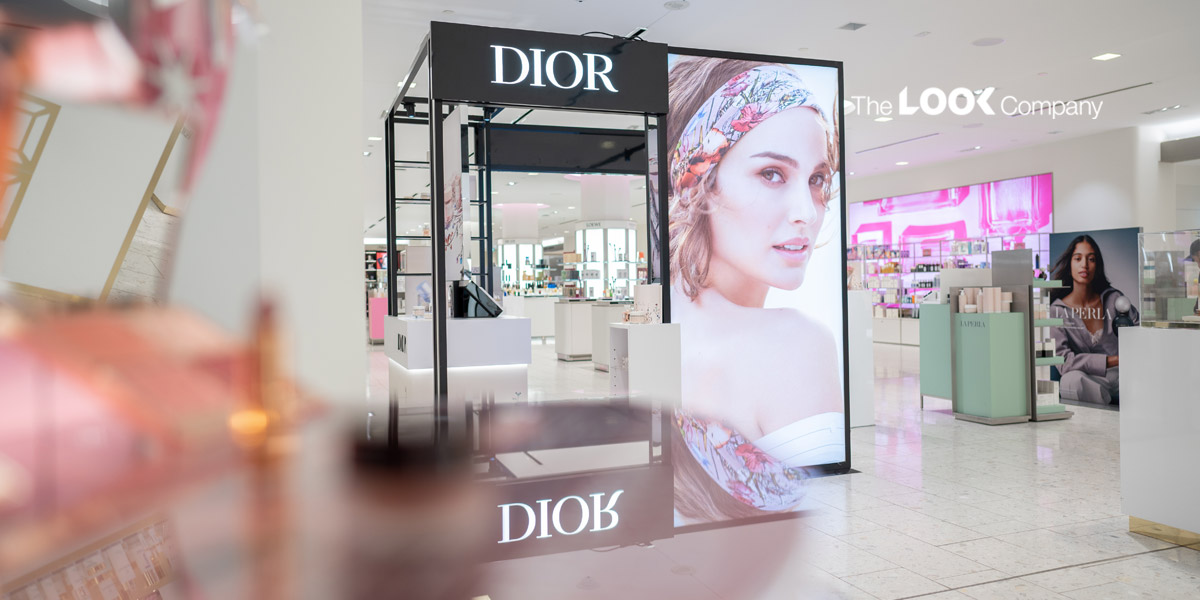 Walmart recently announced a partnership with Popable to rent retail rooms to smaller local merchants upwards to a year at a time to provide visibility to small businesses. This unique strategy has the potential to appeal to customers who are looking for local or regional products as well as those who would like to make environmentally conscious choices when shopping.
Retailers are continually looking for inspiration to evolve their stores into unique experience centers for customers. Increasing the types of brands that are showcased within their retail footprint not only draws customers in but keeps them coming back with value added offerings. 
To create experiential experiences, brands are using pop-ups to connect with customers, launch new products or promote in-store specials. Create unique offerings through product showcases with samples, discussions or demonstrations, promotional giveaways, social media live stream events, or photo booths. Take a look at some of the solutions you can use to install temporary experience pop-ups in your stores.
3. Retrofit, Reuse, Reconfigure (Environmentally Responsible Retail)
With more and more talk of sustainability and conscious shopping, customers are seeking out retailers that have responsible operations and are transparent with their goals to reduce their carbon footprint.
To address this, stores can look into partnering with sustainably conscious companies with better green options for display systems that fit their objectives. When choosing a visual engagement company to work with, take a deep dive into their manufacturing practices, materials, shipping and packaging, logistics and waste management to evaluate whether or not it's a good fit.
Similarly, some stores may be investigating ways to overhaul their store design with display systems that can be reused for multiple promotions throughout the year without costly and wasteful renovations.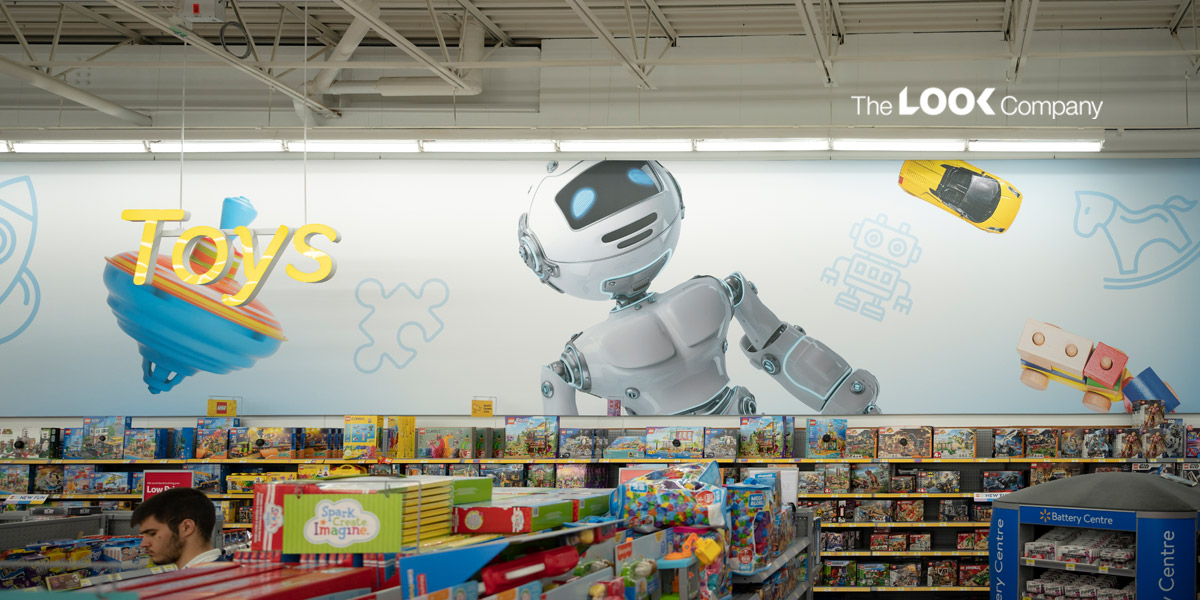 The Look Company has custom solutions such as their modular display systems for retrofitting a store layout instead of massive construction overhauls of the interior space. With modular displays you can build: 
Temporary walls or vignettes

Seamless corners around perimeter walls

Kiosks

Booths 

Product displays
With unlimited flexibility, reusable frames, easy to build components and sustainable extrusion frames, stores can create reworkable spaces that will keep customers coming back.
Get the Most Out of Your 2023 Store Design
The Look Company transforms retail environments by delivering innovative graphic systems in a wide range of applications. 
Our retail solutions focus around best-in-class, lightweight, reusable aluminum extrusions and award-winning fabric prints with a silicone edged graphic or SEG. Customized for retail, this system allows The Look Company to produce a large volume and a diverse range of solutions. Contact us for a solution for your retail business.