Most of us have childhood memories of trips to the grocery store to pick up ingredients for a birthday party or to look for inspiration for a school potluck. Grocery shopping is ingrained into our memories as an activity that evokes a positive emotional response when it precedes a social event with food!
Today, grocery retailers face a number of challenges because of fast-changing shopping preferences. 
For example, rising costs are driving customers to shop around for the best deals rather than buying everything from one preferred store. 
As retailers fight rising costs, many of them are also facing staff shortages—giving customers a poor in-store experience when they can't locate an associate or have to wait to check out. 
Online shopping models such as BOPIS (buy online, pick up in-store) are gaining popularity due to their convenience. 
How can retailers make grocery shopping enjoyable again, encourage customers to spend more time browsing through the shop floor, and relive positive memories of grocery aisles and shelves?
A great in-store experience drives shoppers to discover new products, enjoy interactive experiences, and connect with brands in a way that can't be matched by any other shopping channel! 
In this article, we look at how the grocery in-store experience impacts customers' perceptions about the brand and whether they choose to shop there again in the future.
The Look Company offers the retail industry a range of visual engagement solutions that can help retailers create an immersive grocery in-store experience.
Making Grocery Shopping Enjoyable Again!

Most consumers get into a pattern when it comes to shopping for groceries. Some prefer to shop on weekends so their fridges and pantries are well-stocked before the start of the working week. Others prefer to pick up what they need (or what's fresh) on their way home from work. 
The Covid-19 pandemic disrupted most of these grocery-buying patterns. 
As consumers took to online ordering, retailers scrambled to adapt to the new normal with ordering apps, home deliveries, and curbside pick-ups.
Consumers are likely to continue some of the changed behaviors and shopping preferences beyond the pandemic. Research by Accenture suggests that more than 50% of consumers will shop both in stores and online in the future.
Can we change the consumers' perspective of grocery as a chore and make it a fun run instead?
Grocery retailers must focus on creative ways to provide a rich, experiential grocery in-store experience to make physical grocery shopping fun again!
Grocery In-Store Experiences that go Beyond Aisles & Shelves
A poor in-store experience is the number one cause of loss of customer loyalty for grocery retail stores.
Grocery stores that prioritize providing a superior in-store experience are more likely to foster customer loyalty, retain customers, and drive long-term business success.
Let's look at some ways in which retailers can improve the in-store customer experience:



Create a tailored in-store grocery shopping experience

Grocery retailers that offer tailored experiences are more likely to retain customers. Tailored experiences allow grocery stores to differentiate themselves from competitors and position themselves as a preferred choice for customers seeking a personalized shopping experience.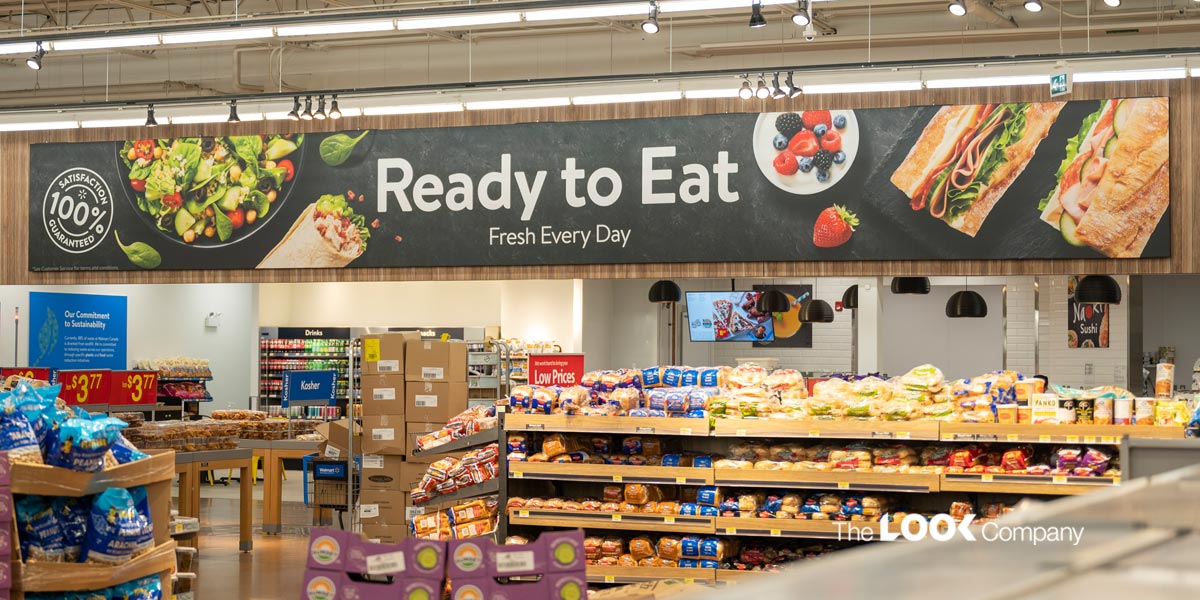 PRO TIPS: WHAT RETAILERS CAN DO
When you design tailored experiences for your customers, you make them feel understood and valued. As a result, you will see customer satisfaction and customer loyalty scores soar!



Focus on store design and layout
Store design and layout are crucial in shaping a positive grocery in-store shopping experience.
For example, can your customers easily find the food items they have on their shopping lists? Can they quickly identify the right aisles or shelves for major food groups such as dairy, meat, or deli?
A well-designed store layout enhances customer satisfaction and promotes brand loyalty.

PRO TIPS:



What can senior leadership do to enhance store design and layout:

It's a good idea for senior management to regularly review and analyze customer feedback and past purchase data to identify areas for improvement in the store design and layout. They can also enhance the in-store shopping experience by offering value-added services such as express checkout, self-service kiosks or Food & Beverage (F&B)  areas for customers to relax.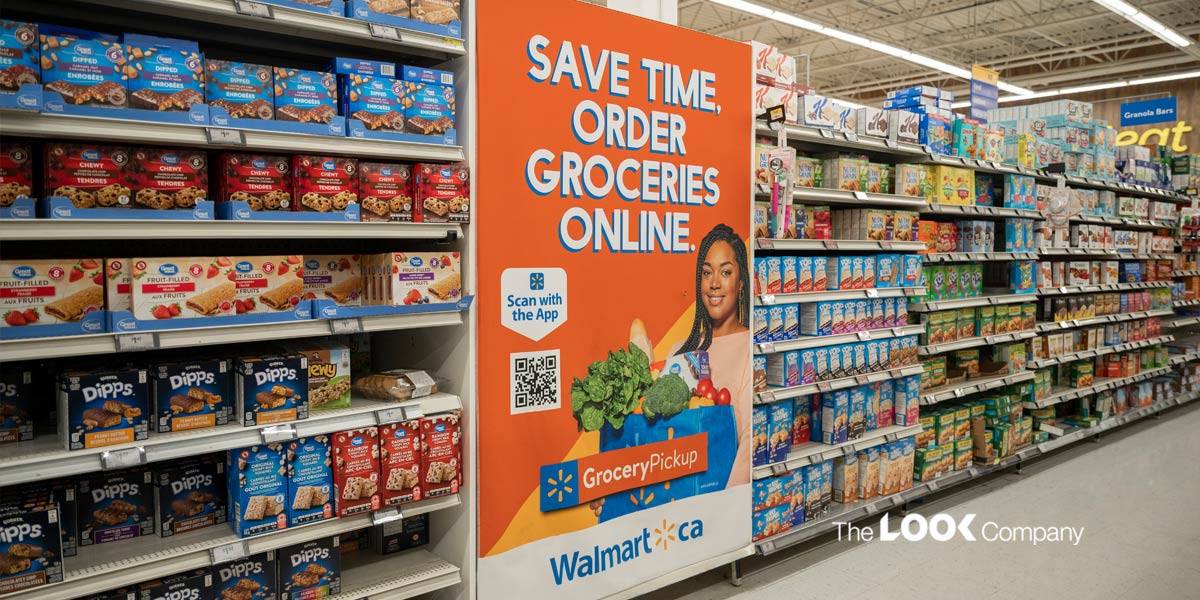 Design interactive in-store displays

Interactive displays and product demos effectively engage shoppers and make their grocery shopping experience more enjoyable.



PRO TIPS:



Use creative marketing strategies

Creative marketing strategies help you create a unique and memorable in-store experience to delight and engage your customers. 
Here's how: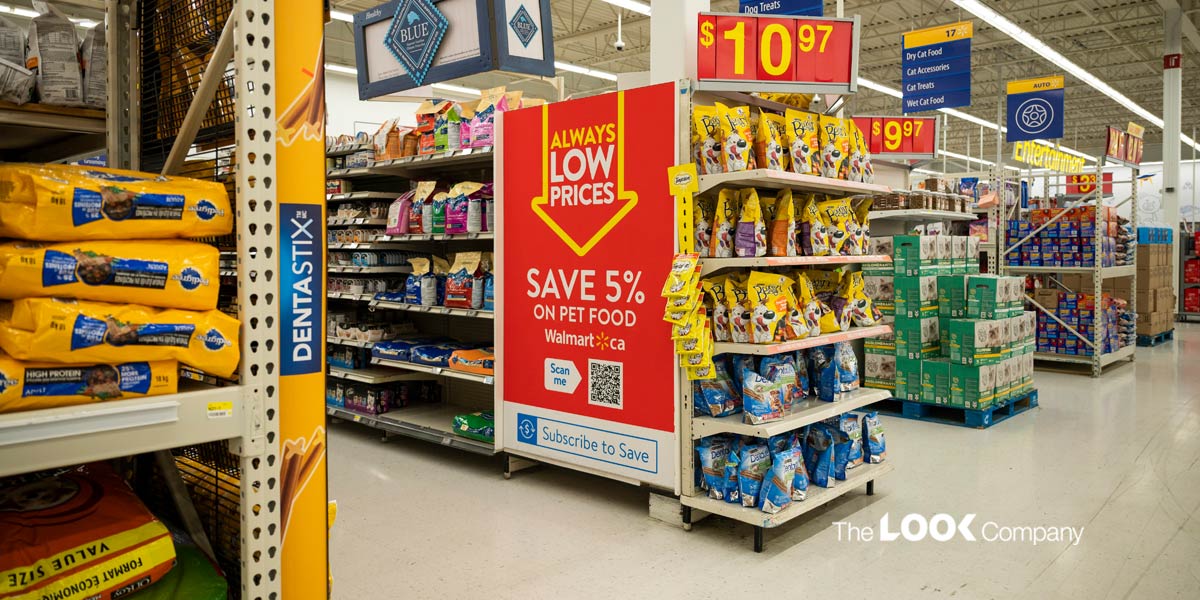 TLC: Creating Engaging In-Store Grocery Experiences

Shoppers with a long shopping list are on a mission. If you can put a smile on their faces and make the experience about more than just ticking goods off a list, you're in business!
TLC supports grocery stores and chains with creative in-store display solutions. 
Our custom lightboxes, vibrant fabric prints, and modular display systems enable you to create immersive grocery in-store experiences. 
Connect with TLC today and take your grocery store beyond mere aisles and shelves.