Summary: 
Improving the retail experience for customers is the key to the long-term success of brick-and-mortar stores. In today's retail industry, the shopping experience extends far beyond your physical store; it applies to all touchpoints or customer interactions. This article discusses how brick-and-mortar stores can optimize their in-store customer experience to stay competitive in an omnichannel industry.
---
Omnichannel retail is here to stay! Today's consumers are accustomed to an omnichannel experience. A shopper can order a product from any store through any channel and have it delivered almost immediately to their doorstep. Even brand-loyal consumers no longer purchase their favorite items in the same retail store or physical location. Instead, they prefer to choose where and how they engage with their preferred brand and purchase on their own terms.
Brick-and-mortar retailers must constantly look for ways to deliver an integrated, seamless experience across online, in-store, social media channels or on mobile devices to create enduring customer relationships.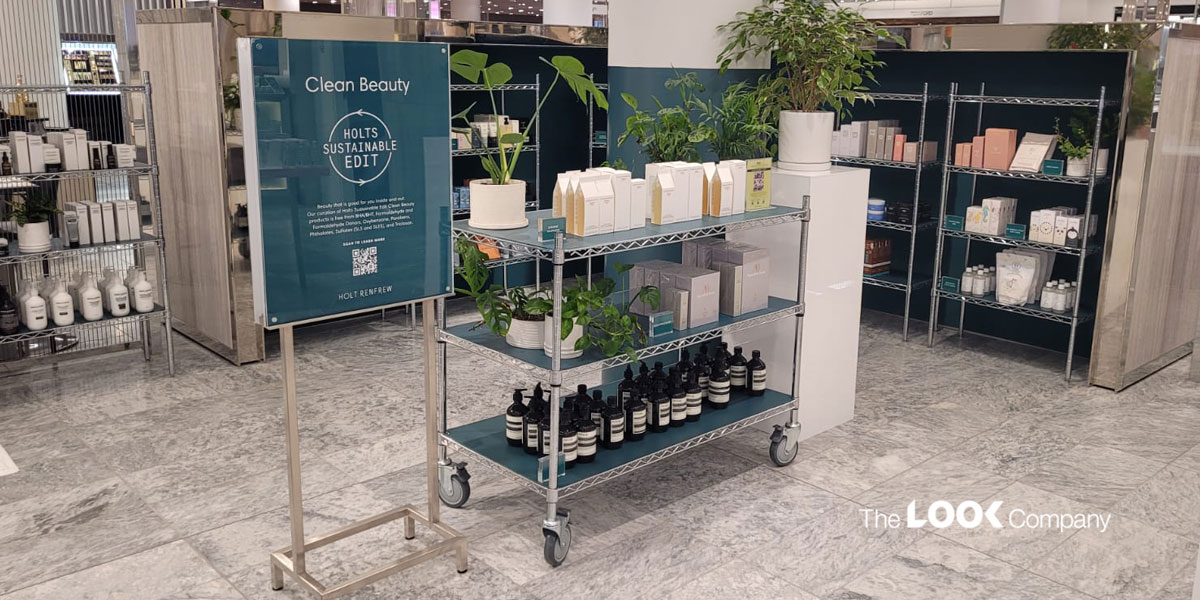 Enrich the In-Store Experience for Shoppers
If your goal as a retailer is to increase foot traffic—and keep shoppers coming back—you need to invest in improving the in-store experience to make it enticing for them so that they prefer your retail store as a purchase destination.
Stores should provide an intense visual experience to customers shopping at their retail stores—and make the experience richer than other channels such as online stores or video platforms.
Provide a unique experience to shoppers—whether it's an expected way to interact with the products or a memorable sensory experience. How do your customers feel when they shop at your store? If they leave your store feeling thrilled, they will likely keep coming back for more!
The Look Company creates stunning in-store environments using visual engagement solutions, including custom lightboxes with vibrant lit or non-lit graphics, modular frames and fabric prints.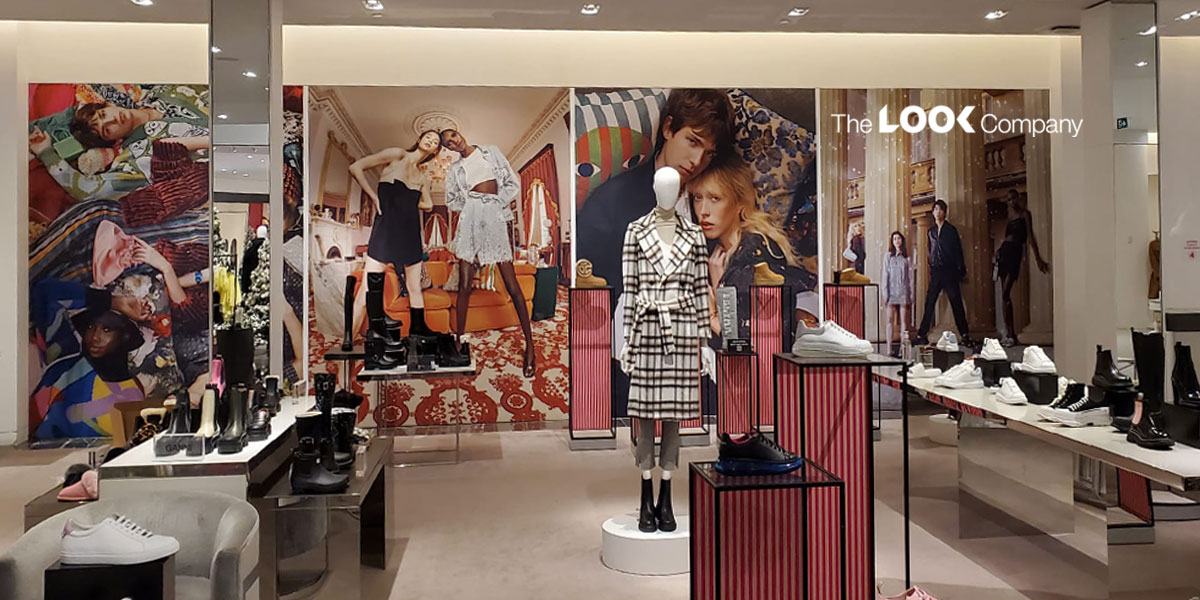 Create the Right Mood with Your In-Store Ambiance
The in-store ambiance competes with the from-home convenience of click-and-shop channels. So once you've drawn shoppers into your store, create an atmosphere that puts them in the right mood to shop. 
A well-planned store layout, frequently updated window displays, and strategically placed product displays entice shoppers to add products to their carts. Ensure there are no impediments to finding products, trying them out (in case of apparel or accessories) and providing enough choices in size, color, or other variants. 
Provide enough aisle space for shoppers to move freely between sections and push their shopping carts toward the checkout.
And when it comes to shopping carts, here's an interesting point: What size are the carts in your store? Customers feel compelled to head to the checkout once their cart is full. On the other hand, customers will likely continue shopping if there's still space in the cart. So use the largest basket or cart that makes sense in terms of your store's total area and the products you sell!
Work with TLC for head-turning in-store displays that stop shoppers in their tracks, and add those products to their carts! 
Our modular display system can be constructed into any configuration to suit your existing display space. Custom product display solutions include: department signage, freestanding units, kiosks, and pop ups. 
Complement your existing fixtures with bold, eye-catching fabric prints to create engaging visual displays.
Refine Your Checkout Process to Improve the Customer Shopping Experience
A quick checkout process with no waiting in queues is critical. Many shoppers abandon their carts in frustration when checkout lines are too long.
It is important to understand your customers' expectations. For example, the modern shopper demands quick and easy payment methods, such as digital payments via QR codes or online payment using a kiosk. Consider investing in technology to update your payment methods if you think that long checkout queues may be an impediment for shoppers in your store. 
Sephora introduced a mobile POS system that customers could use to buy products after a free in-store makeover. Each make-up artist has a mobile POS terminal. When the makeover is complete, customers can immediately choose and pay for their favorite products without needing to stand in line.
Signage that Supports the Shopping Experience
While many brand managers and merchandisers concentrate on various aspects of product selection, pricing, and promotions to increase sales and build the brand, in-store signage tends to get overlooked.  
Professionally designed signage gets your brand noticed in a crowded retail scenario and helps you convert store visitors into customers. For example, wayfinding signage uses visuals and graphics to help shoppers find their way around the shop floor (directional signs), find product information (informational signs), or appraise shoppers of rules or regulations (regulatory signage). 
Want to maximize your brand's impact with innovative and effective retail signage solutions? Talk to our consultants today.
Customer Experience Drives Repeat Sales
According to a Harvard Business Review study, customers with the best past experiences spend 140% more than those with the poorest past experience.
Besides, delivering great experiences reduces the cost of serving customers from what it was previously. Dissatisfied customers are more likely to return products or require support. 
The impact of bad service is much higher—over 95% of unhappy customers never complain, and those who complain will tell up to 15 people about their bad experience.
Reason enough to start investing in enriching customer experience! 
Visual engagement solutions from TLC build brand experiences for in-store shoppers with innovative product displays and stunning large-format prints to highlight your star products and promotions.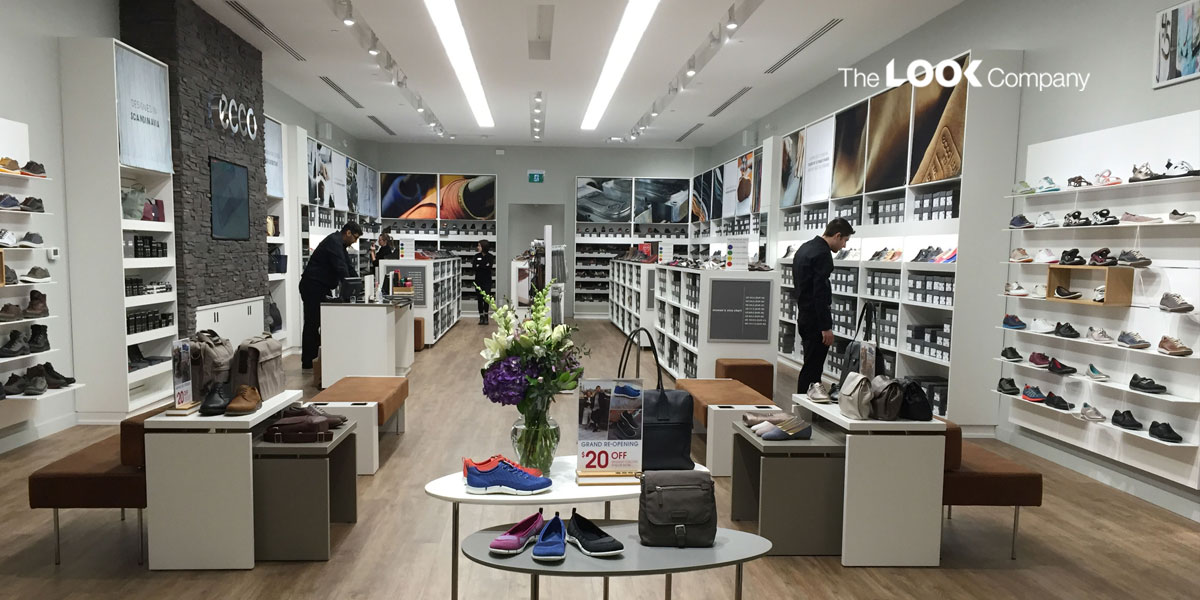 Craft an Amazing Customer Shopping Experience: How to Bring it All Together!
Ikea is a great example of an experience that promotes higher basket values and increased sales. Prominent signage on the floor, at eye level, and signs hung from the ceiling help guide shoppers through various sections in any Ikea store. 
Each section is designed to replicate a specific room in a typical home. This allows shoppers to estimate the sizes and proportions of furniture pieces and imagine how they will look in their homes.
And if the seasoned Ikea shopper wants to skip the winding route through all the sections, there's a shortcut provided to go straight to a section of their choice, the checkout, or the popular Ikea cafe to refresh themselves! Overall, the Ikea shopping experience caters to the needs and preferences of their target audience and even the kids, leaving families comfortable with a day-long shopping experience, complete with fun for the kids and refreshments. 
It turns each store visit into a personalized experience for each customer. The unhurried, leisurely walk through the sections leaves shoppers time and space to discover new products, imagine how their home will look, and enjoy their shopping experience. That's how Ikea keeps customers coming back for more!
TLC: Your Visual Merchandising Partner to Create the Right Customer Shopping Experience
The Look Company delivers state-of-the-art visual merchandising solutions to inspire shoppers with a fabulous in-store experience. 
TLC's custom lightboxes, vibrant fabric prints, wayfinding signage, and bold window displays help you optimize the in-store shopping experience for your customers.
Connect with TLC today to engage shoppers, drive sales, and build customer loyalty.