Summary: Stockouts are frustrating for shoppers as well as retailers. Waiting for supply to catch up with demand is not a reasonable option for customers and not profitable for retailers. What steps can retailers take to decrease the possibility of avoidable stockouts and improve the visibility of in-stock products?
---

This article covers the following:
Dealing with supply chain delays

Product merchandising strategies to avoid stockouts for the peak retail holiday season
Supporting your product merchandising strategy with retail displays
---
Consumer products sold by big brand retailers rely on a complex supply chain.
We are emerging from fluctuating demand for non-essential goods like furniture and hardware after global lockdowns. But supply chain issues for many products still plague retailers. Rising fuel, commodity and labor costs are driving up commodity prices at the retailer level. And with the holiday season coming up soon, the pressure on supply chain and logistics companies is only increasing.
Meanwhile, as they wait for the supply chains to rise up to the demand, retailers must optimize their product merchandising strategies. They must make the most of the products they have in stock and safeguard their ROI by focusing on products that maintain a high-profit margin given the rising shipping costs.
In this article, we discuss some tips to help decrease the possibility of avoidable stockouts and improve the visibility of in-stock products.
Dealing with Supply Chain Delays
38.8% of U.S. small businesses experienced supply chain delays due to the COVID-19 pandemic.
The large supply backlog has bogged down logistics companies as they scramble to transition from low demand for their services and ramp up their operations once more to handle the surge in demand. Due to this increased demand, there is congestion on supply routes, creating bottlenecks and delays and raising shipping costs.
Stockouts during the holiday season are frustrating experiences for eager shoppers, but they also create disappointment and frustration for retailers. They not only lead to lost sales and revenue, but more importantly, the retailer loses out on an opportunity to engage shoppers. In addition, regular stockouts in the same retail outlet can potentially damage the brand.
At the peak of the retail season, you want to do everything possible to drive sales, improve customer satisfaction and increase customer retention. Retailers must track their inventory closely, forecast demand accurately, and communicate well with shoppers to provide them with a seamless experience without the disappointment of stockouts.
Read on to discover how you can execute winning promotions aligned with your product merchandising strategy and smooth out the customer experience so you don't lose out on customers and sales due to avoidable stockouts.
Product Merchandising Strategies to Avoid Stockouts for the Peak Retail Holiday Season
Effective merchandising includes procuring high-quality products, clever cross merchandising strategies, and excellence in product displays in your brand's retail stores. 
Here are some tactics you can use to avoid losses due to stockouts: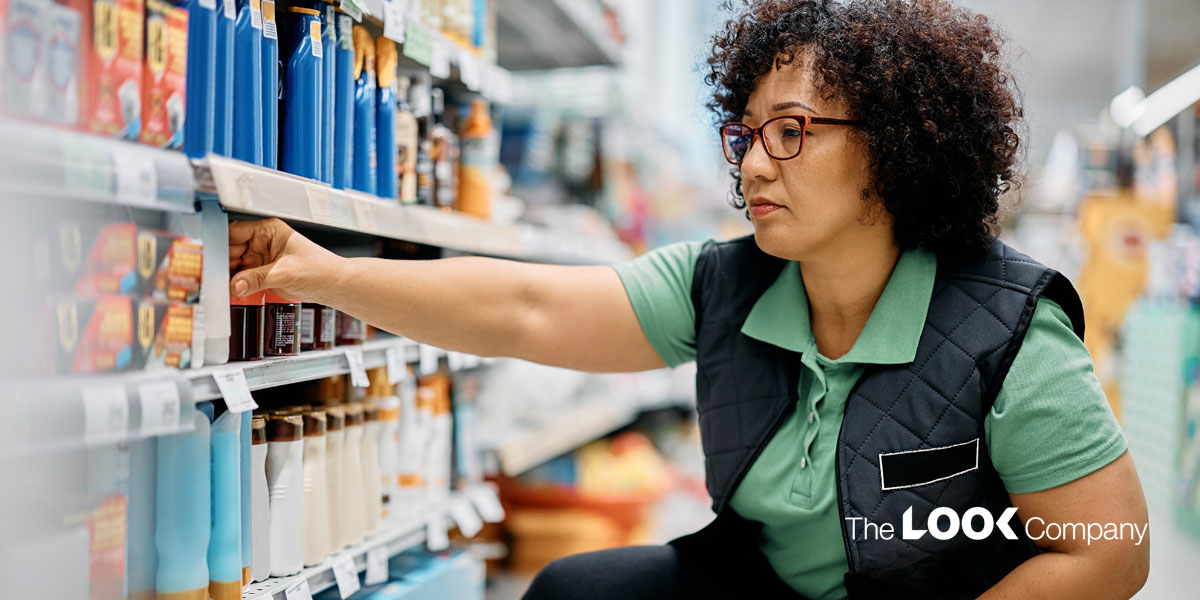 1. Strategic product placement based on inventory availability
A product or category that is in high demand and in stock is your best bet to increase retail sales and revenue during the holiday season. But did you know that more than 30% of products are not on the shelves according to plan? Available products must find their way to shelves that have high visibility.
TLC provides innovative product display systems that integrate with your existing store fixtures and millwork to highlight your star products and promotions. From large-format pillar wraps and wall-to-ceiling banners to endcap aisle displays, our bold and striking graphics are ideal for attracting customers.
2. Start your in-store displays and promotions early: Go for pre-orders
Start promotions earlier than in previous years to allow enough time to receive pre-orders, ship products, and deliver them on time for consumers. For example, books, toys, electronics and furniture all work well on pre-orders, especially for the holiday season, as consumers can plan their purchases and wait for delivery for such products. The sooner retailers can book orders, the more likely it is that suppliers will fulfill them. Pre-orders allow you to get early indications of demand and give you enough time to engage with suppliers.
Promote longer lead time products earlier in the season and move to shorter lead times when goods sell out faster than anticipated or later in the season.
TLC can help you plan your in-store displays for these product categories and start clocking in pre-orders to beat the supply chain delays expected at the season's peak! From concept to installation, we provide a complete range of visual engagement solutions.
3. Frequently change out your in-store displays
Product placement, promotion plans, SKU availability, and stock levels are all key to getting your product merchandising strategy right in this critical holiday period.
Retailers must track SKU-level sales to anticipate out-of-stocks. Focus on retailer merchandising strategies for key products and categories that drive the largest impact on sales.
For on-demand products, retailers must react to demand vs inventory issues quickly.
As consumers lap up high-demand products, retailers must watch the available and expected inventory levels for fast-moving SKUs and remove them from promotional displays or high-visibility shelving placements before stock levels become an issue.
If a product sells faster than expected, don't wait until inventory is low before taking action.
For example, retailer Surf Gear Lab noticed that their stockouts tend to happen during big holiday shopping weekends like Memorial Day, Black Friday, and Cyber Monday. This observation now helps them plan inventory better in anticipation of demand surges. 
Plan several quick change-outs in product displays during the peak holiday season—pre-planning 3-4 changes where you previously changed only 1-2 displays. SEG graphics from The Look Company can be quickly and easily updated for new promotions and fresh displays without requiring specialized staff or tools.
4. Satisfy the I-want-it-now consumer with discounts and promotions on unsold stock
Every retailer has consumer products that don't move as well as expected. Unfortunately, that results in money locked up in unsold inventory. Identify slow-moving items or unsold stock and launch discounts or promotions that bundle slow-moving items with high-demand items. You can use promotional displays near the checkout or end cap displays for discounted products. These high-visibility areas are ideal for impulse purchases and are known to produce higher conversion rates than other display types. 
Clearing out unsold stock decreases storage and inventory costs and makes room for fast-moving and in-demand products. 
Try out TLC's custom LED lightboxes to draw attention to promotions and discounts with striking fabric prints.
5. Use informational signage to alert customers of low stock
Use bold signage to indicate if an in-demand product is low in stock. For example, a sign that says "Hurry! Only a few pieces remaining" may indicate to shoppers that if they want the product, they must purchase it immediately to avoid a stockout.
More and more retailers also realize the benefits of displaying expected shipping times for out-of-stock products. Although keeping customers informed doesn't directly prevent stockouts, it can be a successful way to mitigate lost sales, particularly for enticing customers who are willing to wait for an out-of-stock product if they see it'll be in stock soon. 
TLC provides informational signage that helps retailers keep customers informed, set their expectations and give them a better shopping experience.
6. Use only high-inventory products for Instagrammable displays
Instagrammable displays are a rage in the retail world right now. But ensure you consult your product merchandising team before you decide which product to feature in these displays. Brand ambassadors or happy customers sharing your brand or product on social media can create a spike in demand.
 "As soon as you are aware of the sales increase from a press article or influencer, restock it," says Rhiannon Taylor, the founder of RT1Home, a premium home and gardening supply retailer.
Perfume retailer, The Fragrance World also found that social promotions often lead to stockouts for highlighted products. Founder Katie says they now always plan and purchase stock in advance, so they always have a spare batch of supply for products featured in promotions.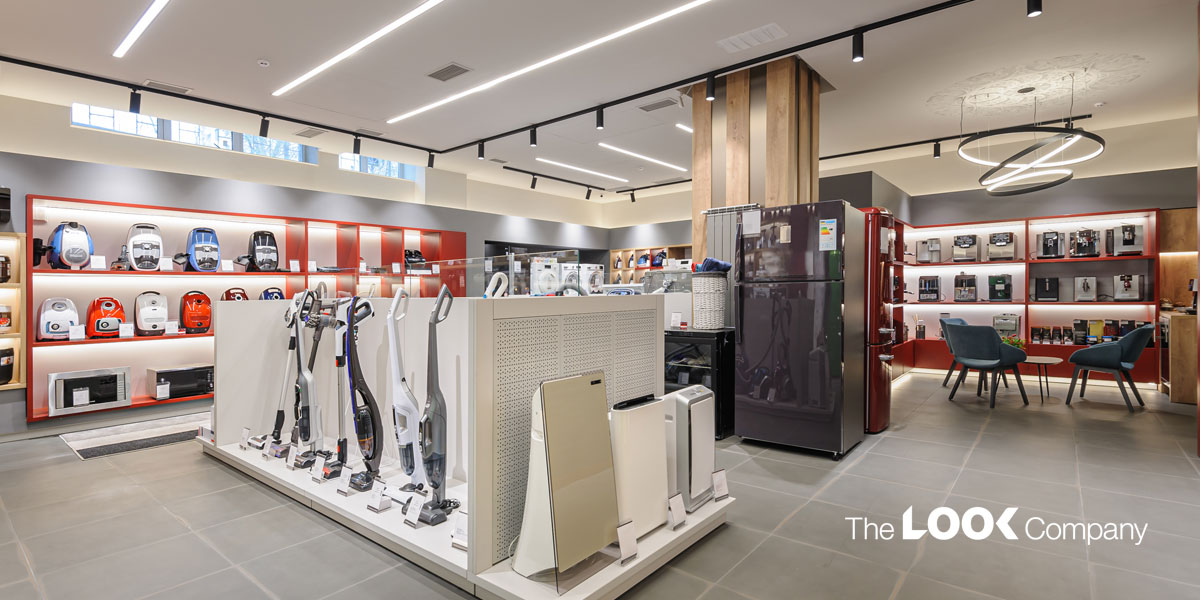 7. Focus on a smaller range of SKUs for seasonal promotions
Some retailers exacerbate their stockout issues by focusing seasonal promotions around many products for which they may not have control over supply. Instead, pick a smaller range of products with a shorter supply chain or locally sourced products with higher ROI. In addition, avoid promotions around products with multiple SKUs, especially in the apparel and related industries—every size, style, color and option is a separate product that needs to be sourced, manufactured, shipped, tracked and stocked in-store.
Good inventory management helps you balance what you have in stock and prevent stockouts while not hoarding in a way that harms profitability or locks up too much capital.
The Look Company: Supporting Your Product Merchandising Strategy with Retail Displays
While there's no easy way to combat major supply chain problems, there may be steps you could take to minimize losses and delays. For example, use best practices in inventory management and in-store visual engagement tactics to drive your product merchandising strategy to get around supply chain delays and bottlenecks. 
 TLC's range of visual engagement solutions will help retailers develop new strategies and innovative designs with the help of a team of experienced specialists. 
Our concept development team comprises seasoned experts who craft unique brand solutions, including ideation and visualization planning.
We audit your retail location or space and recommend the best solutions to engage your audience and elevate your brand's experience.
Get in touch with TLC today to develop a product merchandising strategy to help you overcome supply chain issues this holiday season.