After the ups and downs of 2021, we've collected a list of trends for retailers and merchandisers to watch for in 2022.
More Stores With Smaller Footprints
According to Coresight Research, store closures in the U.S. are down 42% in 2021, year-over-year. In fact, there were more stores opening in the past year for the first time since 2017. This data offsets the doom-and-gloom outlook for a retail apocalypse that emerged in 2020.
Some larger retailers took the opportunity to test the market by opening smaller stores in targeted areas, such as urban neighborhoods or communities close to college or university campuses.
As with multiple store locations, consistent branding across all brick and mortar stores is of core importance. Having a clear brand story across all communication channels and interior signage connects the established stores with the smaller stores, while bolstering overall support for the brand.

Pop-Up Retail
Luxury brands, D2C manufacturers or established eCommerce businesses, can take advantage of time sensitive trends, seasonal demand, launching a new product or introducing their products to brick and mortar stores by adding pop-up retail to their sales and marketing strategy.
Pop-up retail can be a short-term lease of space exclusively branded to product offerings, long-term product displays in existing stores or temporary campaign-based promotional areas. Compared to online advertising costs, digitally-based brands can use pop-ups to reduce CAC (customer acquisition costs) and generate a new source of potential sales.
Components of a pop-up can range from modular full to half-wall partitions with printed fabric panels with integrated multimedia, to self-standing frames or lightboxes, custom accessories andr one-of-a-kind product display units built specifically for products.
An Omnichannel Approach
An omnichannel approach to retail remains a trend with retailers for 2022. Mapping the customer journey across touchpoints has never been more complex with customers using online and offline sources to complete their purchasing decisions:
44% research online and buy products online

51% research online and visit the store to purchase

17% visit a store first and purchase online

32% research online, visit the store to view the product and then return online to purchase
Ensuring that a brand identity and the shopping experience is the same across online and in-store presence is the root of omnichannel initiatives. There are two main behaviors that are emerging to consider for 2022: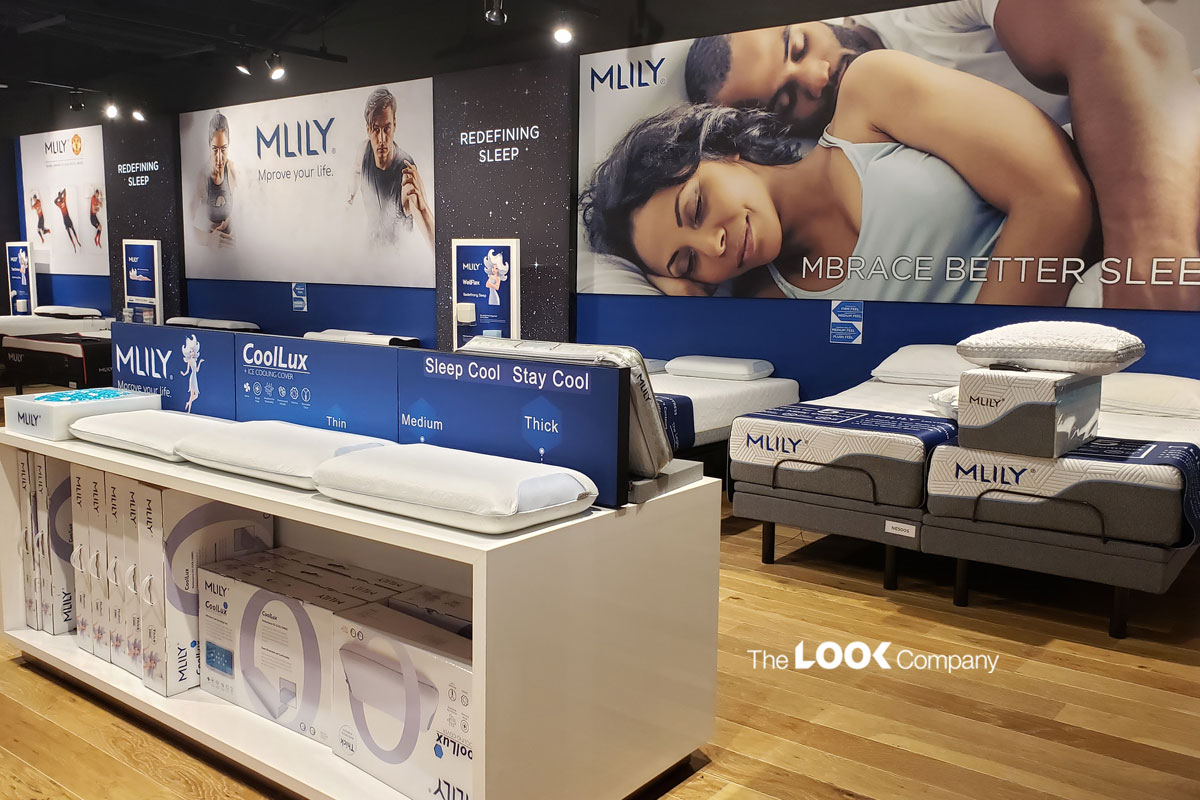 Showrooming: A customer behavior where they visit a store to interact with products but prefer to ultimately make their final purchase online. To adapt a store for showrooming, strategically carry a defined set of inventory and create creative displays with minimalist merchandising. When you add more space to a display, you're conveying sophistication and an elite shopping experience.
Webrooming: The opposite of showrooming, webrooming is where the customer will research price points, materials, quality and reviews online before visiting a store for the final purchase. To accommodate this behavior, incorporate inventory and other relevant store information online so that the customer has the tools prior to visiting a store. Also equipping store associates with the same information at their fingertips, with a tablet or handheld device, can help them assist customers when they are in the store. Having the same information available to staff and customers will improve the customer experience overall.
Incorporating Residential Design Into Retail Environments
Creating a home-like retail environment will invoke a sense of comfort with shoppers, increasing their relaxation and dwell times. Present a familiar space where customers can calmly enjoy the shopping experience. Designing your store to look and feel more like a customers' home is an important consideration for the next coming years.
Using inviting interior design elements such as space, wall art or graphics like wood paneling, sitting areas with furniture facing key product displays and natural lighting, not only will look like home, but also feel like home for customers.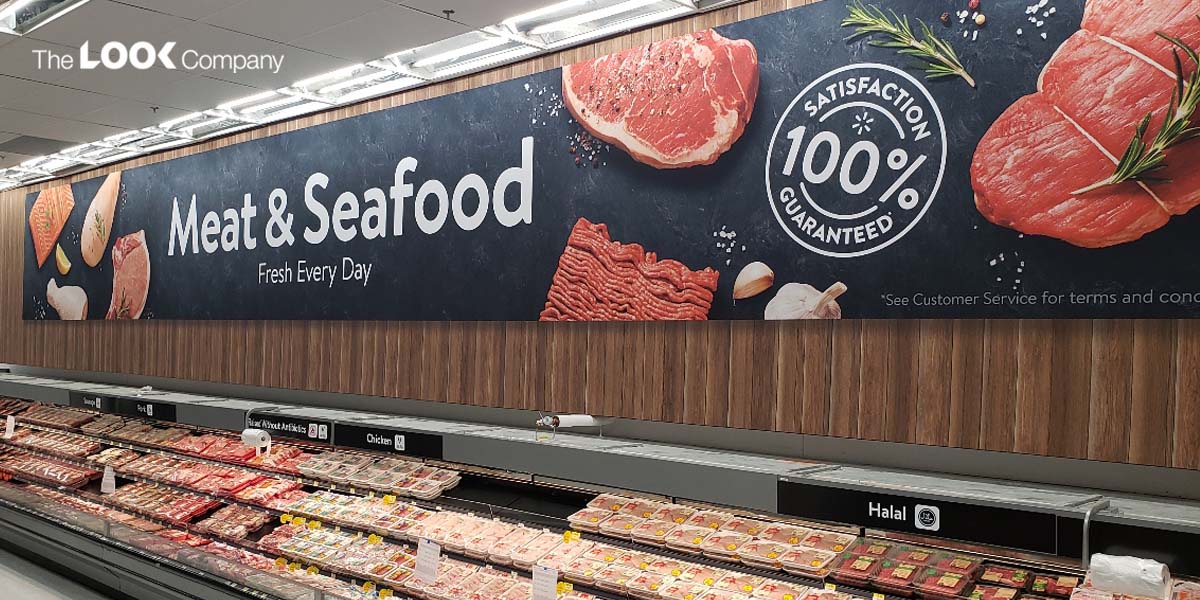 Complement natural light or full spectrum light with display solutions such as backlit lightboxes. With lightboxes, light is filtered through graphics to create a harmonious and consistent spectrum of color that is true to the color temperature of your store. Printed fabric and frames add coinciding characteristics of color, form, line and shape to the overall design.
Safety & Communication
Shoppers will continue to expect consistent and safe protocols in retail. Even with endemic scenarios, safety and communication will still be a main driver of a positive customer experience.
Floor decals in retail spaces to indicate how a shopper will move throughout the store to emphasize social distancing and reduce crowding. Customers are not only looking up for information, but also looking down. Knowing this additional shopping behavior is useful. Wayfinding cues on the floor can be both essential for safety, but can also reinforce your overhead wayfinding signage and direct customers to key product displays.
Touchless transactions such as self-checkouts and BOPIS (buy online pick-up in-store), will still be prevalent as shoppers have become accustomed to these customer-focused conveniences. Key signage that communicates the availability of these services will help customers get what they want and expect from your store.
Create a Cohesive Branded Retail Environment
As we head into 2022, overall customer-centric retail trends will drive branding and signage solutions this year. Stay up to date and informed of evolving trends by checking out our blog throughout the year.
The Look Company transforms retail environments by delivering innovative graphic systems in a wide range of applications. Our retail solutions focus around best-in-class, lightweight, reusable aluminum extrusions and award-winning fabric prints with a silicone edged graphic or SEG. Customized for retail, this system allows The Look Company to produce a large volume and a diverse range of solutions. Contact us for a solution for your retail business.